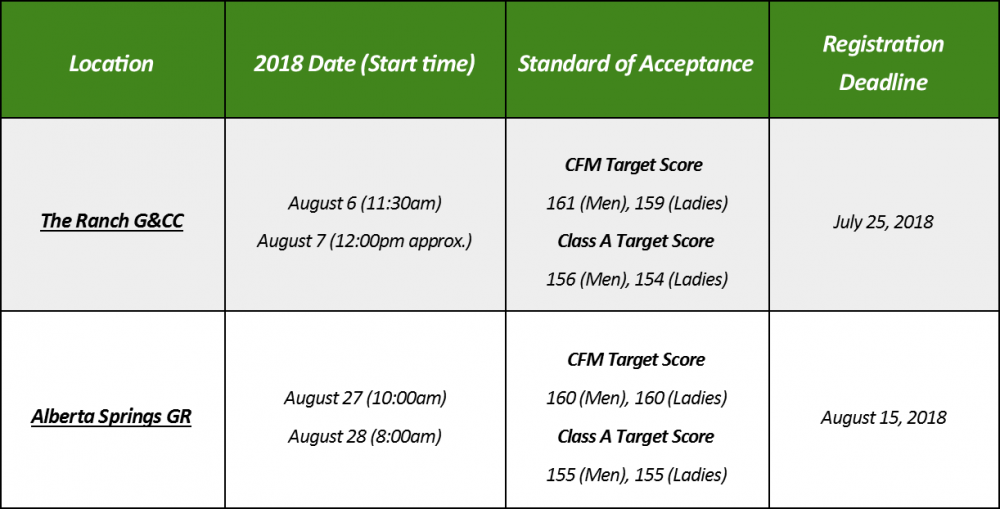 Association News
Only 2 Playing Ability Tests Remaining in 2018
The PGA of Alberta will be conducting 2 more Playing Ability Tests (P.A.T) this year for those who are interested in becoming a PGA of Canada Member. Take note of the 2018 PAT Schedule and find out more information by Clicking Here to be directed to the 'Become a Member' section of the website.
Please pass this information on to anyone interested in becoming a member of the PGA of Alberta at your facility!
For more information, please contact Britney Andersen by email or call the office at 403-256-8894.