PGA on Wheels
PGA ON WHEELS – A COMMUNITY INITIATIVE OF THE PGA OF ALBERTA
GET TO KNOW YOUR GOLF PROFESSIONAL. THE MOST TRUSTED RESOURCE IN GOLF.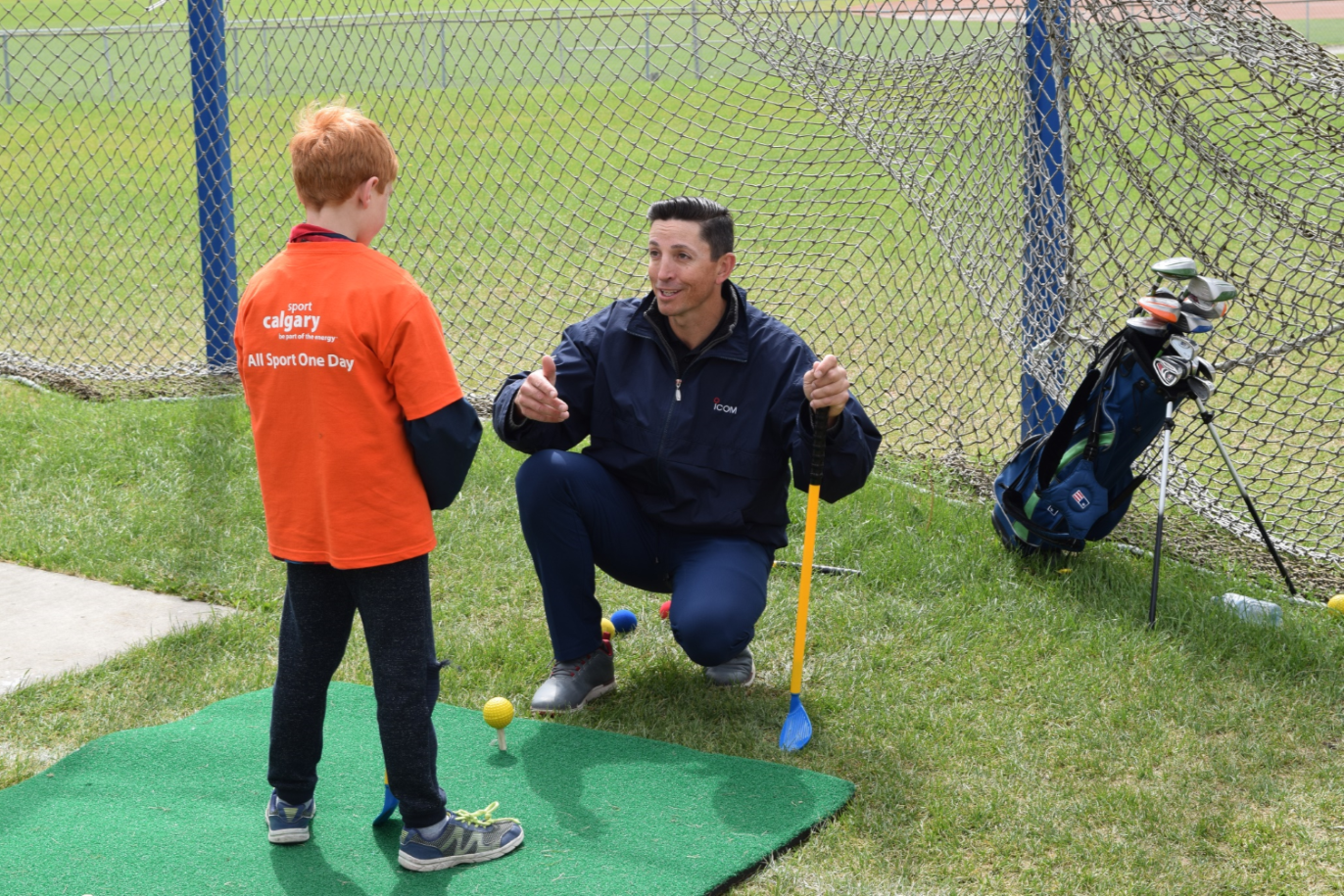 The PGA on Wheels Program is the PGA of Alberta's newest community initiative program designed to promote the Association at local events throughout the province and enhance the relationship our Members enjoy with residents in the communities in which we live and serve.
This initiative is designed to assist community residents "Get To Know Who Their Golf Professional" is in a very social atmosphere. We are taking the first step in reaching out to community residents rather than waiting for them to visit their local golf course. This initiative allows local golf facilities to attract newcomers to the game and to the lesson tee and ultimately builds lasting interpersonal connections within each community.
We trust this is an initiative that will be well supported by every golf facility in our province as we strive to promote greater quality of life programs for our Members.
Looking to get the PGA on Wheels RV at your community event?
Click here for the 2019 PGA on Wheels event criteria and application form
---
Thank you to everyone who volunteered in 2019! We look forward to another year of the PGA on Wheels program in 2020! If you are interested in hosting a PGA on Wheels event in the future,

please click here.


2019 Events
1. Annual Go Girl Event - Collicutt Centre, Red Deer
Thursday, May 9, 2019 - 9:45am - 1:35pm
2. All Sport One Day - Soccer Centre, Calgary
Saturday, June 15, 2019 - 10:00am - 2:15pm
3. Calgary Golf Festival - Cottonwood G&CC, Foothills
Thursday, July 4, 2019 - 12:00pm - 6:00pm

4. RCMP Musical Ride - Beaumont & District Agricultural Society Fairgrounds
Sunday, July 21, 2019 - 12:00pm - 5:00pm
---
Get Involved Today!
As a PGA Member you can support the PGA on Wheels program by attending any one of these events and promoting them to all Members and Staff at your facility. We are always looking for instructors to provide lessons using our portable hitting net and putting green as well as junior golf leaders to support our Kids Mini Putt and SNAG Golf Activities.
Join your fellow golf professionals as we lead the golf industry down a path of embracing new cultural activities and bridging the gap between our neighbours and the game of golf.
Volunteer Form
Volunteer at an Upcoming PGA on Wheels Event