Chad Feener
| | |
| --- | --- |
| Current Golf Facility: | Leduc GC |
| Member Classification: | Class A Professional |
| Education Background: | Business |
| Website: | www.chadfeenergolf.com |
| Social Media: | |
PROfile
Always have been a fan of the game of golf. Born and raised in Nova Scotia, I played a lot of my golf @ Dundee Resort, on Cape Breton Island. Always wanted to achieve a career in the game of golf, but the #1 dream of a pro hockey career took precedence. Now 20 years later, I'm living a dream I'd never thought I could pursue. 2016 has been a rollercoaster ride for me. Separated, laid off, a new city, a new home with the true love of my life, pursuing a career in golf was now with in arms reach.. Finishing my business degree, working on my game and finding full time employment with in the city of Edmonton was now on my radar. I am grateful for the opportunity given to me in 2016 by The Quarry team, a great practice facility and team. They gave me a chance and I must say, I have taken advantage of every opportunity they gave me.
Next step was accepting a position With the Leduc Golf Club. To date the best decision of my life and career. I've been given the opportunity to explore my passion within the industry which is teaching and growing junior golf. 2020 will be my 3rd year with the LGC and it's been amazing. I launched my junior academy, have had success on the course and our junior numbers are on the rise.
2021 Has brung yet more opportunity to advance in my golf career. I'm now a sole proprieter buisness owner, and Chad Feener Golf has been born. I'm now a fulltime teaching professional at both The Leduc Golf Club & Gull Lake Golf Course. It's been a challenging few months, but couldn't be more excited about the upcoming golf season, sharing my story and growing the game.
Q. What do you enjoy most about the game and the business of golf?
The integrity of the game, crisp mornings and the sun rise
Q. What or who influenced you in becoming a Golf Professional?
Evan Dykie
Q. What would you be doing if you weren't a Golf Professional?
Working as a field Supervisor in the Oil and Gas Sector
Q. What is your favourite golf course in the world?
Grey Wolf Golf Club
Q. Who is your favourite PGA Tour player?
Fred Couples
Q. What is the first club you take out of your bag on the driving range?
Putter... :) Usually a 7-9 Iron
Q. What is the most number of holes of golf you have played in one day?
36
Q. What is your career low round and where did you shoot this score?
71 Cougar Creek Golf Club
Q. What significant accomplishments are you most proud of?
Passing my PAT, and qualifying for the 2006 Amateur
Q. What other interests, hobbies and passions can you share?
Hockey, Cooking, My Fiance and a social beer with friends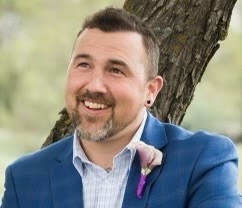 ---