Jack Stoliker
| | |
| --- | --- |
| Current Golf Facility: | CanGOLF |
| Member Classification: | Apprentice Professional |
| Education Background: | Ongoing Humber PGM Student |
| Website: | www.instagram.com/stoliker9_pga/ |
| Social Media: | |
PROfile
Hey there!
My name is Jack and I was born and raised in Canmore, AB. I spent my first 8 years in the industry at the Canmore Golf and CC, going from backshop all the way to proshop and was the backshop manager. From there I spent a fall at St. George's and then two seasons as the AP at Öviinbyrd. I moved back to Alberta with my girlfriend Indigo and our dog Oatis (AKA Toast) at the end of the 2021 season. I'm excited to be back home and join the KGCC family and can't wait for the 2022 season!
Q. What do you enjoy most about the game and the business of golf?
The people you get to meet along the way, from co workers to guests and members.
Q. What or who influenced you in becoming a Golf Professional?
The team at Canmore Golf and Curling Club. I grew up there and they gave me the tools to want to pursue a career in the industry.
Q. What would you be doing if you weren't a Golf Professional?
I would be a personal trainer.
Q. What is your favourite golf course in the world?
That's a tough question, my favourite course architecturally would have to be St. George's or Pinehurst No. 2. But my favourite overall experience was getting to play Club de Golf Memphrémagog.
Q. Who is your favourite PGA Tour player?
Aside from the Big Cat? John Rahm.
Q. What is the first club you take out of your bag on the driving range?
54 wedge.
Q. What is the most number of holes of golf you have played in one day?
45 (walking), and boy did I hurt the next day
Q. What is your career low round and where did you shoot this score?
-1 (70) at Canmore Golf and Curling Club. Double bogeyed the last hole….
Q. What significant accomplishments are you most proud of?
I'm too early in my career to have any real accomplishments, but I'm proud of my ability to have a great conversation with absolutely anyone.
Q. What other interests, hobbies and passions can you share?
I used to be very into physique bodybuilding and still frequent the gym about 4-5 times a week. I'm a big skier and used to compete in freestyle big mountain competitions. And finally I love teaching. From helping coach my brothers volleyball and basketball teams throughout his school years, to being an ex-personal trainer, I've always loved teaching and helping people.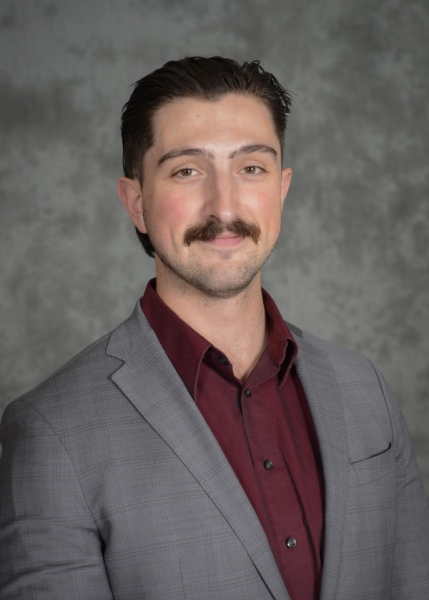 ---