Jason Wiwad
PROfile
My name is Jason Wiwad and I was born, raised and lived the majority of my life in Edmonton. I am currently serving as the GM and Director of Golf at Cattail Crossing Golf and Winter Club in Sturgeon County. I am going into my 3rd season and we are so excited with the culture and expereince on both the Golf and F and B side that we have here at Cattail. We also have a thriving Junior program with over 300 junior golfers that come through our program each season. We are thankful for the opportunity to be apart of the greater Alberta PGA and we look forward contining to grow as a new course.
I started working in the golf industry at the Royal Mayfair for 3 years in the back shop with an amazing group of people who have all went on to work in the golf industry. I spent 6 years at RedTail Landing Golf Club serving as an Assistant Professional. I loved Redtail Landing and the people and staff that I have worked with during my time there. I was extremely proud to be a part of building the men's and ladies club as well as a thriving junior golf academy that sees over 200 junior golfers attend summer golf camps each year.
I also have started my own high performance and life coaching business called Big Picture Coaching. In the winters I have spent the last 6 seasons as an assistant coach and high performance mindset coach with the Bonnyville Pontiacs in the AJHL. I have a passion for teaching and coaching the game of golf. To see my students build awareness in their personal lives and how that impacts their ability to grow in the game of golf is the greatest reward a instructor can have.
Q. What do you enjoy most about the game and the business of golf?
Serving people: I love seeing everyone enjoy the game of golf. Whether its teaching a lesson, fitting someone for new clubs or creating a game for ladies club the joy it brings people is what i enjoy most.
Q. What or who influenced you in becoming a Golf Professional?
The encouragement, opportunity and mentorship that both Matt Truong and Josh Davison have given me is what has influenced me to become and Golf Professional.
Q. What would you be doing if you weren't a Golf Professional?
Easy: Selling on Amazon.
Q. What is your favourite golf course in the world?
TPC Scottsdale during Waste Management open.
Q. Who is your favourite PGA Tour player?
Lefty
Q. What is the first club you take out of your bag on the driving range?
64 degree Callaway PM Grind Wedge
Q. What is the most number of holes of golf you have played in one day?
54
Q. What is your career low round and where did you shoot this score?
68 at Redtail Landing
Q. What significant accomplishments are you most proud of?
Coaching over 50 current WHL, NCAA and NHL Players, Simply serving people as a life coach and seeing them create new possibilities for their lives.
Q. What other interests, hobbies and passions can you share?
I love working with Youth. playing guitar, possibly becoming a Disc Golf Professional:)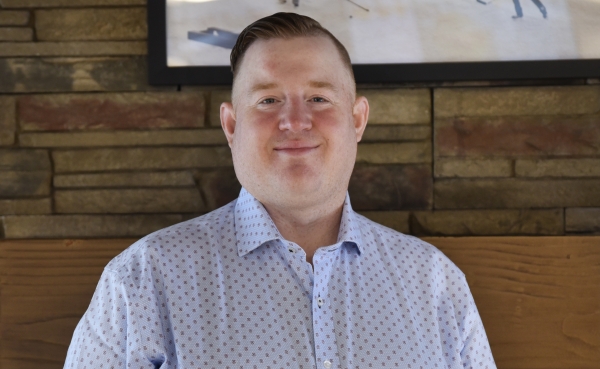 ---