Jeff Orser
| | |
| --- | --- |
| Current Golf Facility: | Inglewood G&CC |
| Member Classification: | Apprentice Professional |
| Education Background: | Bachelors of Administration - Management |
| Social Media: | |
PROfile
My name is Jeff Orser,
I am a first-year apprentice professional with the PGA of Canada and Inglewood Golf and Curling Club. I have been working and associated with the golf industry for many years, working previously in Member Services at Cottonwood Golf and Country Club. Moving to Inglewood in the spring of 2021 a great opportunity arose to turn professional, and with such a great workplace and professional staff, the decision was easy to pursue. I am a recent graduate from SAIT where I received my Bachelors of Business Administration degree in December 2021. I look forward to continuing to grow as a professional at Inglewood and within the PGA of Alberta, and helping others learn and understand the game of golf.
Q. What do you enjoy most about the game and the business of golf?
The people; both involved in the industry as well as the players.
Q. What or who influenced you in becoming a Golf Professional?
The other great professionals I have worked with in past years and the enjoyment the get out of being involved within the industry
Q. What would you be doing if you weren't a Golf Professional?
Returning to school or working in project / event management.
Q. What is your favourite golf course in the world?
El Dorado - Indian Wells, California
Q. Who is your favourite PGA Tour player?
Justin Thomas
Q. What is the first club you take out of your bag on the driving range?
50* wedge
Q. What is the most number of holes of golf you have played in one day?
54 holes at 3 different courses
Q. What is your career low round and where did you shoot this score?
72 at Cottonwood G&CC
Q. What significant accomplishments are you most proud of?
Passing the PAT to join the CPGA and PGA of Alberta, and receiving my degree from SAIT.
Q. What other interests, hobbies and passions can you share?
I enjoy cycling and exploring the City of Calgary on my bike.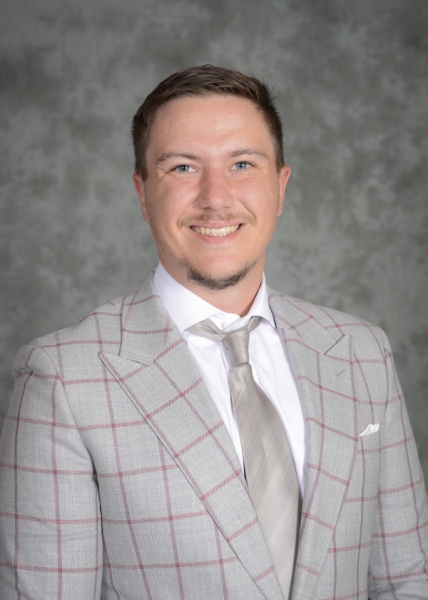 ---