Jim Jempson
| | |
| --- | --- |
| Current Golf Facility: | None |
| Member Classification: | Life Member |
| Phone Number: | 403-255-8106 (Alternate) |
PROfile
During the 50 years that I have been a Member of the PGA, it has always been a great honour and privilege to consider myself a Golf Professional and have had the opportunity to be associated with many fine Golf Professionals. My fellow brothers and sisters Professionals over those years are responsible for instilling in me my integrity and fidelity to the game of golf. The opportunity to employ young Associates and Assistants trying to gain acceptance in our Association is rewarding. Hopefully, longevity gives one experience that can be passed on to those that follow and motivate them to be true Golf Professionals. I will always be inspired to continue to strive to be the best Golf Professional and Member of our Association. I have been a very proud Member!
Q. What do you enjoy most about the game and the business of golf?
The honour and privilege to consider myself a Golf Professional.
Q. What or who influenced you in becoming a Golf Professional?
Bud Loftus & Bill Quilley - Both Lifetime achievement inductees.
Q. What would you be doing if you weren't a Golf Professional?
Too late!! Be retired like I am now!
Q. What is your favourite golf course in the world?
The Old Course at Mission Hills, Rancho Mirage CC in California. Tie: Teeth of the Dog GC in Casa de Campo, Dominican Republic.
Q. Who is your favourite PGA Tour player?
Arnold Palmer - Who I played with in 1980!!
Q. What is the first club you take out of your bag on the driving range?
Sand wedge
Q. What is the most number of holes of golf you have played in one day?
54 holes
Q. What is your career low round and where did you shoot this score?
63 at Willow Park G&CC
Q. What significant accomplishments are you most proud of?
Alberta PGA Champion in 1976. Club Professional of the Year in 1997.
Q. What other interests, hobbies and passions can you share?
Family, Grandson's hockey, Scotch whiskey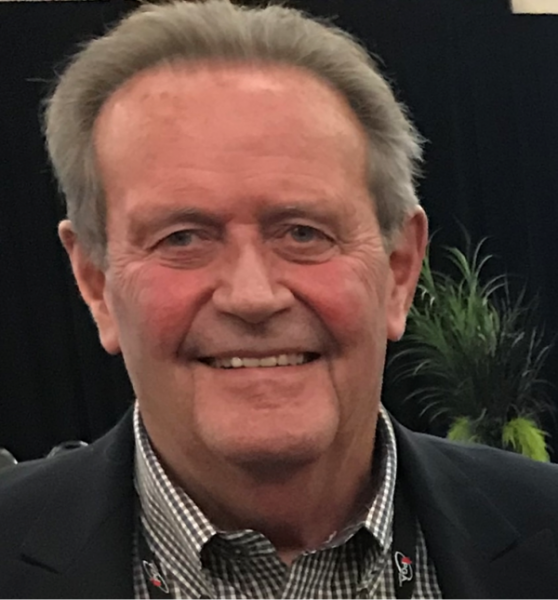 ---