Riley Fleming
| | |
| --- | --- |
| Current Golf Facility: | Lynx Ridge GC |
| Member Classification: | Apprentice Professional |
| Education Background: | University of Texas at Arlington |
| Social Media: | |
PROfile
Born and raised in the Calgary area. I grew up in Redwood Meadows, my dad would sneak me on the course for three holes at a time from a young age. As I got older I got my first job at thirteen at a golf store in Airdrie. I soon started focusing full time on golf, homeschooling for three years to give me more time to practice and play tournaments. When I was eighteen I was lucky enough to be selected for the Team Canada Development squad. It's one of my proudest accomplishments, getting the opportunity to represent Canada across the world in vaarious events. At nineteen I accepted a scholarship to the University of Texas at Arlington to play on their golf team. After a year of university I decided to turn professional and chase a career playing golf. After four years of touring, including 4 seasons on the Mckenzie Tour, some time on the Asian Development Tour, and two unsuccessful attempts at major Q-schools I decided to take a break from playing full time and begin a career in teaching the game.
Q. What do you enjoy most about the game and the business of golf?
The thing I enjoy most about golf is the constant challenge it gives us, to succeed you must always be learning and be willing to adapt. One of my favorite things on the business side is seeing the look of enjoyment a new golfer gets hitting one of their first "pure" shots.
Q. What or who influenced you in becoming a Golf Professional?
I had two PGA professionals that influenced me into becoming a golf pro. Joel Monk, who was the head pro at Collicutt Siding where I grew up playing. He was the person who took me to my first ever tournament, and I was truly obsessed with the game since then. As well as Terry Carter, Terry became my golf coach at 14. Without his guidance and support I wouldn't be half the player I am today.
Q. What would you be doing if you weren't a Golf Professional?
I think I would be a fire fighter like my father. I grew up around the fire halls, and have always had a huge appreciation for the job those men and women do.
Q. What is your favourite golf course in the world?
Ocean Course- Kiawah Island
Q. Who is your favourite PGA Tour player?
Rory Mcilroy
Q. What is the first club you take out of your bag on the driving range?
60* wedge
Q. What is the most number of holes of golf you have played in one day?
72
Q. What is your career low round and where did you shoot this score?
60 at Collicutt Siding
Q. What significant accomplishments are you most proud of?
I'm most proud of winning the Alberta Amateur, and BC Amateur in the same year in 2012.
Q. What other interests, hobbies and passions can you share?
My main hobbies outside are golf would be fishing and watching sports. Preferably cheering on the New England Patriots. Bass fishing is my favorite but I'll wet a line anywhere I can.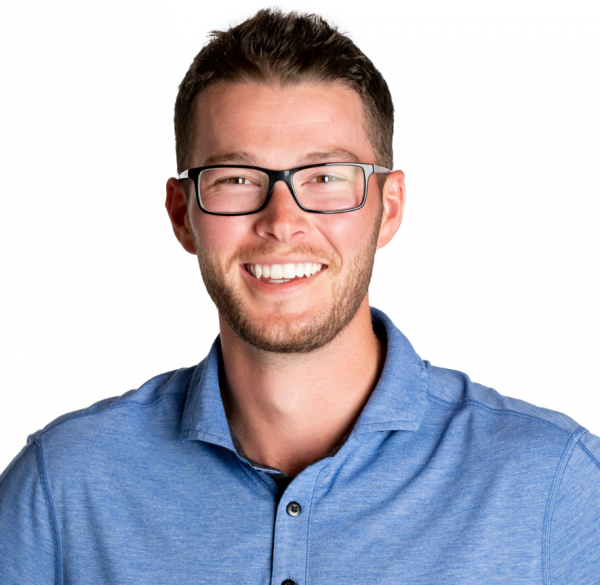 ---