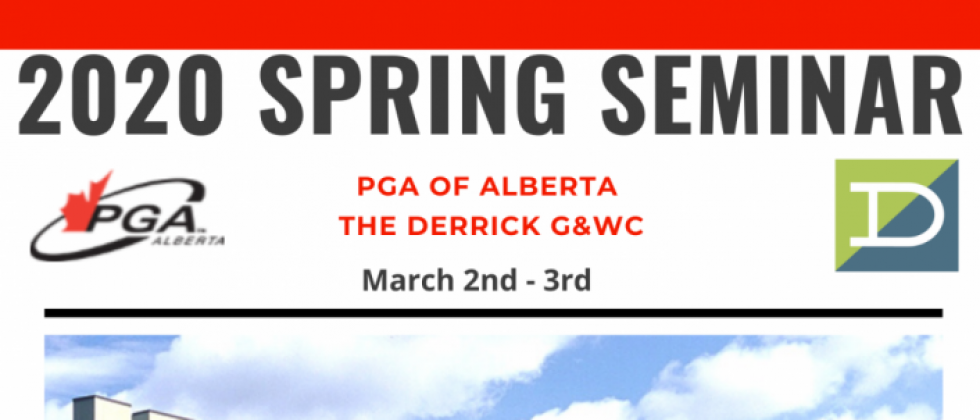 Education News
Spring Seminar - Extra Educational Opportunities
The Education Committee is happy to announce that there will be 3 additional Education Events ran on the sidelines of the Spring Seminar this year! We will be partnering with Alberta Golf who will be providing a certification seminar on the new World Handicap System. Jason Glass will be doing a practical hands-on live evaluation session which will be possible to attend as either a participant or as an observer at a reduced rate. Last but not least, we are excited to have Nick Clearwater of GOLFTEC who will be running a live instruction seminar with the ability to attend and receive instruction or just observe at a reduced rate.

Details are still coming together but look for R E G I S T R A T I O N to open for these events next week!
Space will be limited and registration will be on a first come first serve basis so, make sure to check back in for further updates.



**Time and locations are still subject to change**
*Contact [email protected] with any questions*