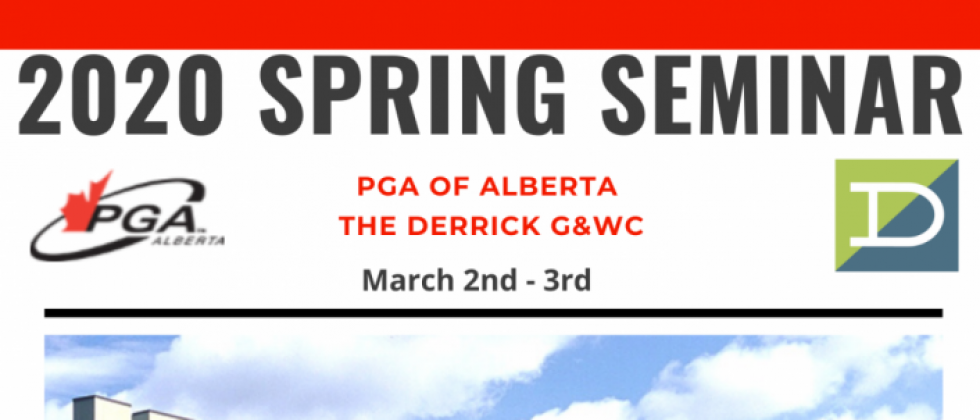 Education News
Spring Seminar - Take Advantage of Extra Educational Opportunities
The Education Committee is happy to offer 3 additional Education Events ran on the sidelines of the Spring Seminar this year! This is the final week to REGISTER. Click the links below to sign up NOW. Time is still subject to change. Contact [email protected] with any questions.

We will be partnering with Alberta Golf who will be providing a certification seminar on the new World Handicap System.
Session #1 - Alberta Golf Seminar Registration - Sunday, March 1 - CLICK HERE
Jason Glass will be doing a practical hands-on live evaluation session which will be possible to attend as either a participant or as an observer at a reduced rate.
Session #2 - Jason Glass Live Session Registration - Monday, March 2 - CLICK HERE
Last but not least, we are excited to have Nick Clearwater of GOLFTEC who will be running a live instruction seminar with the ability to attend and receive instruction or just observe at a reduced rate.
Session # 3 - Nick Clearwater Live Session Registration - Tuesday, March 3 - CLICK HERE