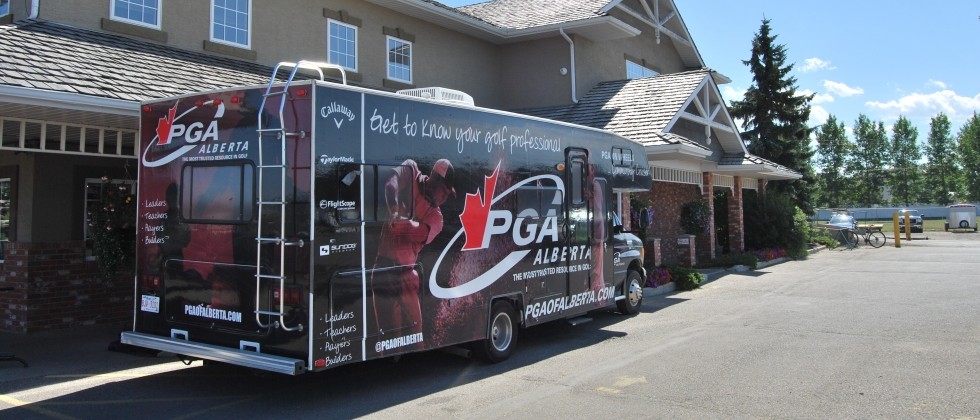 Association News
The PGA says Goodbye to the Tournament RV
After many years of hard work and service, the PGA of Alberta RV has officially retired. The Association sold the RV at the end of February this year after buying it back in 2013.

Members and avid golfers alike will remember the PGA RV being present at many different Association events over the years including PGA on Wheels community events, Tournaments, Buying Show and our Golf Shows.

After many useful years with the RV as a Tournament/Event vehicle, it was decided to sell it and purchase an additional trailer for use at events. Stay tuned for the new trailer design coming soon.

Click here to view some pictures of the RV in its heyday.