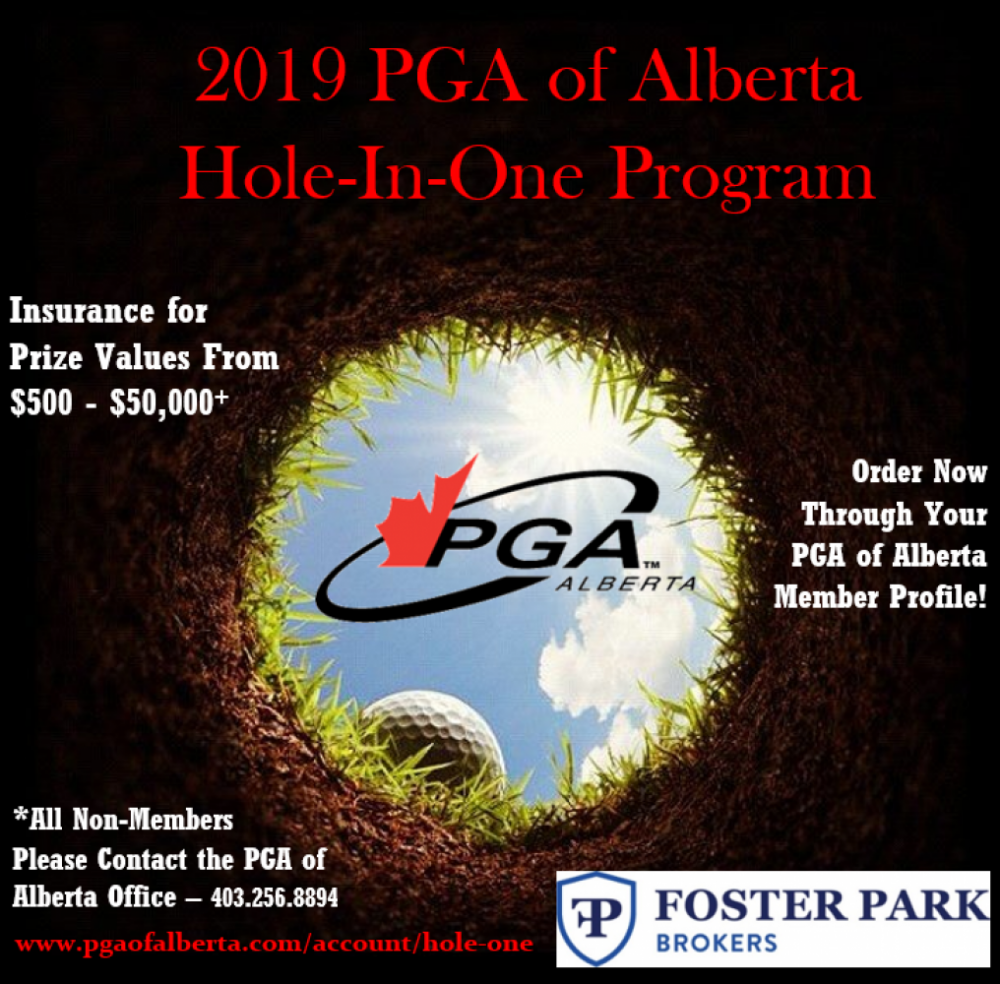 Association News
Hole-In-One Insurance Program Now Open!
The PGA of Alberta is excited to launch the 2019 Hole-In-One Program. Once again, the PGA of Alberta is working in conjunction with Foster Park Brokers (FPB) to provide all Members and Non-Members with the opportunity to purchase Hole-In-One Insurance for your corporate, charity, and club events for the 2019 golf season!

Benefits of purchasing HIO Insurance through PGA of Alberta
Competitive industry rates

Easy to purchase online

Purchase for one event or for an entire season worth of events at once!

Supporting the Association
This program provides members with preferred pricing on prize limits ranging from $500 to $50,000. FPB is also able to accommodate prize limits up to $1,000,000 outside of the program. Coverage can be purchased on the PGA of Alberta website by logging in to your member profile and selecting 'My Hole In One'. Step-by-step instructions will guide you through the easy purchasing process. It's as simple as that!

Click here to purchase HIO Insurance (login required).