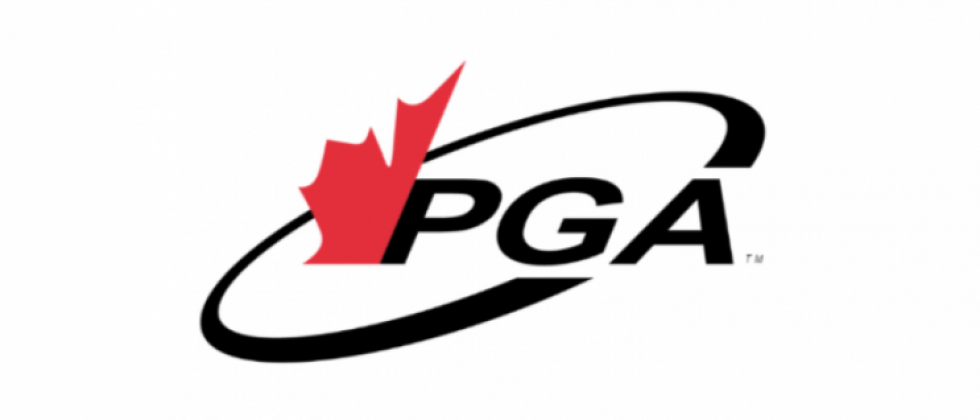 PGA of Canada News
PGA of Canada Launches Deferred Education Payment Plan
The PGA of Canada has launched a flexible payment program to support Apprentices continuing their Training Academy requirements and Class "A" members looking to pursue further professional development.

"We recognize that many members are under immense financial pressure right now," says Chief Innovation Officer Matt Allen. "Our goal is to alleviate the immediate financial barrier to education so that Apprentices and Class "A" members are able to continue their professional journeys in a flexible and customizable manner."

Here's how the deferred payment plan works:

Members are asked to make a down payment of $25 for asynchronous courses and $50 for live-instructed courses. Payment of the remaining course fees will not be required until December 1, 2020, and can be done incrementally or in full at any time leading up that date.

When you register for a course, the total applicable fee will populate in the 'Amount' field. You can edit the amount you would like to pay upfront within this field as long as it is equal to or above the listed minimum payment (see image below).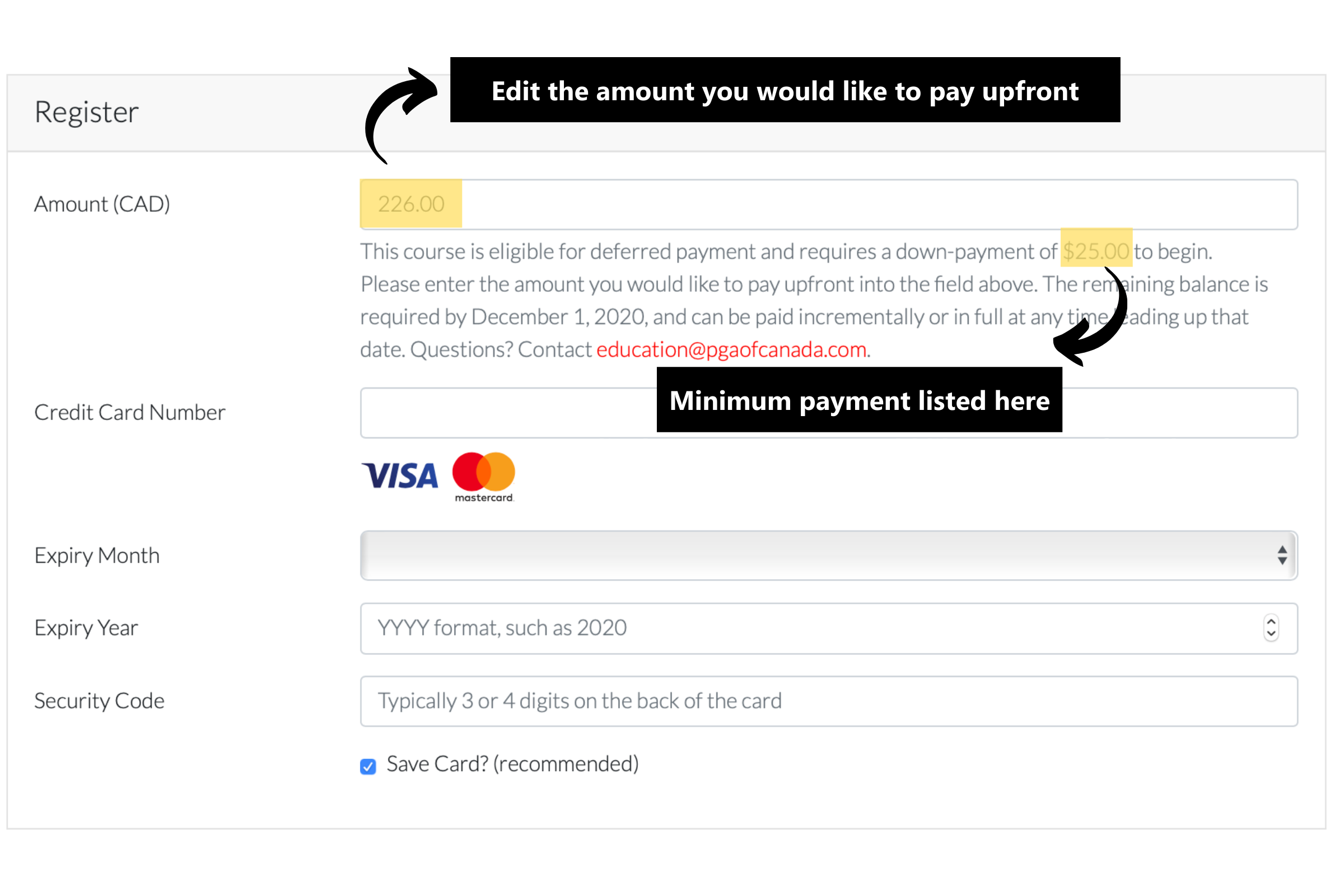 An invoice will be generated within your PGA of Canada member profile showing the outstanding amount, which can be paid in any frequency (e.g. weekly, biweekly, monthly, etc.) through the same process prior to December 1.

Please note:
The existing Training Academy

refund policy

still applies
Deferred payment is available for all course registrations prior to July 1.
The PGA of Canada believes education lays the foundation for success and hope this solution offers you the opportunity to continue learning and growing as a PGA of Canada professional. If the aforementioned does not meet your needs, please contact the PGA of Canada Education team so they can try and find an alternative way to best support you.
Check Your Credits HERE
See Course Offerings HERE
Contact Education Team HERE