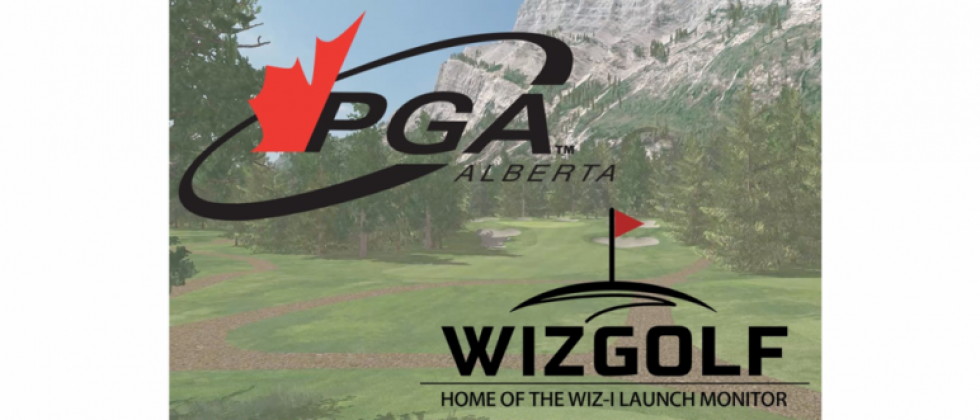 Partner News
PGA of Alberta Partners with WizGolf for 2021 Championship
The PGA of Alberta is excited to announce a new partnership with WizGolf for this year's PGA of Alberta Championship hosted at River Bend G&RA in August!

The Championship is the flagship event on the Association's schedule featuring approximately 100 of Alberta's top Professionals competing for the largest purse of the season. WizGolf will be a Co-Title Sponsor of the PGA of Alberta Championship alongside TaylorMade and adidas Golf. Click here to learn more about the Championship.

"We are proud to become Champion partners with the PGA of Alberta" said KJ Wi, General Manager of WizGolf. "We are confident to become a game-changer in indoor golf and golf in general".

About WizGolf…
Launched in 2019, WizGolf is the ultimate destination for year-round indoor golf. Large HD screens with state-of-the-art technology along with E6 golf technology give you access to more than 90 golf courses from around the world. One trip to WizGolf gets you swinging your clubs on courses from Hawaii to Mexico.

During COVID-19, WizGolf has faced hardship just like everyone else around the globe. During the lockdown, WizGolf has actively been working to develop a launch monitor of their own. After numerous trials and developments, WizGolf is now a proud founding company of "Wiz-I" Launch Monitor. Click here to watch a short video on their Launch Monitor.

For more information on WizGolf, please visit their website by clicking here or contact:

KJ Wi - General Manager
E: [email protected]
T: 403-938-7733

Follow WizGolf today...