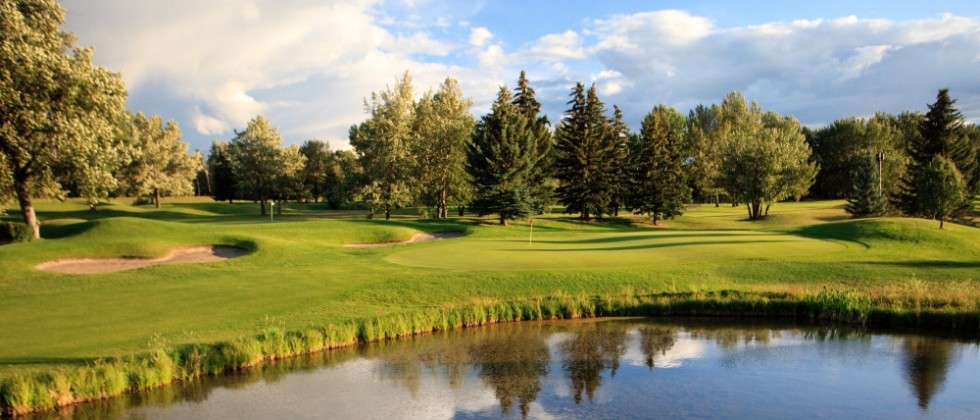 Tournament News
Riley Runs Rampant during Round 1 at Highwood Golf
Today saw the first two-day Golf Supply House event of the season hosted at the idyllic Highwood Golf in High River with 36 competitors in the field. The conditions were ideal today and it showed on the leadeboard, 16 players carded even-par (71) or better.
Our Leader after Round 1, Riley Fleming (Lynx Ridge GC) played an incredible round today, opened up a significant lead on the field and last but not least, broke the course record of 62 which has stood since 2003. Riley carded an amazing 10-under par (61), shooting 31-30. He had 5 birdies on the front-9 and followed it up with 1 eagle and 4 more birdies on the back-9.
We have 4 players tied for 2nd after carding stellar round 1 scores of 67. The players are: Zander Ritson (Earl Grey GC), Weston Gillett (Lacombe G&CC), Dillion Batsel (Desert Blume GC) & Markus Clift (Coloniale GC).
Scott Stiles (Earl Grey GC) has sole possession of 6th after carding a solid 3-under par 68. Three players are tied for 7th after carding 2-under par 69's: Stefan Cox (Calgary G&CC), Dustin Risdon (Dustin Risdon School of Golf) & Kevin Black (Redwood Meadows G&CC). Rounding out our Top-10, in sole possession of 10th is Mitchell Fox (Speargrass GC).
Tee times kick off at 7am sharp tomorrow (June 22) with our final group of Fleming, Gillett, Ritson heading out at 9:00am.
Congratulations to our Day 1 Skins winners: Riley Fleming (Eagle on #11), Weston Gillett (Eagle on #17) and Braden Chown (Eagle on #18).
Click here to view round one results.