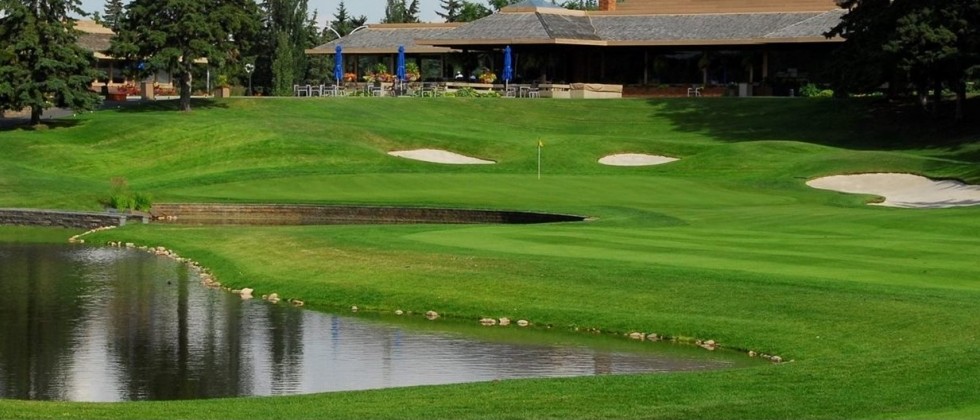 Tournament News
Howes & Dhaliwal In The Lead After Round 1 Of Junior Masters
It was a beautiful day at the Royal Mayfair GC in Edmonton for Round 1 of the Play Golf Alberta - Royal Mayfair Junior Masters presented by Sundog Eyewear / Blue Tees.
Ethan Howes (Broadmoor GC) in the Overall Boys' Division and Sophie Dhaliwal (Wingfield GC) in the Overall Girls' Division stood above the rest of the field today to hold the lead in their respective divisions heading into Round 2 tomorrow.
Ethan carded a great 1-under par 69 today, carding 34 on the front nine and 35 on the back-9, with 4 Birdies on the card. Sitting right behind Ethan is two players who both carded +1 over-par 71's: Josiah Tong & Peter Hlushak who will be looking to catch our Leader. Five other players sit within 3 strokes of the lead heading into tomorrow for R2 with low rounds needed to catch the top of the Leaderboard.
Sophie carded a great +1-over par 71 today, carding 37 on the front nine and 34 on the back-9 with an Ace on #4 and 3 Birdies. Sitting just 2-strokes off the lead is Carla Van Remmen who carded +3 over-par 73 today to remain well in contention for the overall title.
In the U-15 Boys' Division, Jayden Arnold (Earl Grey GC) had our round of the day carding an excellent 3-under par 67 to sit atop the Leaderboard in his respective division. Jayden fired a 34 on the front-9 and followed it up with a 33 on the back-9 with 5 Birdies today to give himself a healthy 3-stroke lead heading into tomorrow's final round.
In the U-15 Girls' Division, Alessandra Sundquist (Willow Park G&CC) sits at the top after carding a great +5 over-par 75 today. Alessandra carded 37 on the front-9 and followed it up with 38 on the back-9. She holds a 2-stroke lead over her nearest competitor.
Round 2 kicks off at 8:00 AM tomorrow with the Boys' Divisions out first and the Girls' Divisions following with the last tee time set for 11:00 AM. Players will battle it out so they can take home the 2023 Junior Masters title as well as their respective division title.
Click here for Round 1 results.