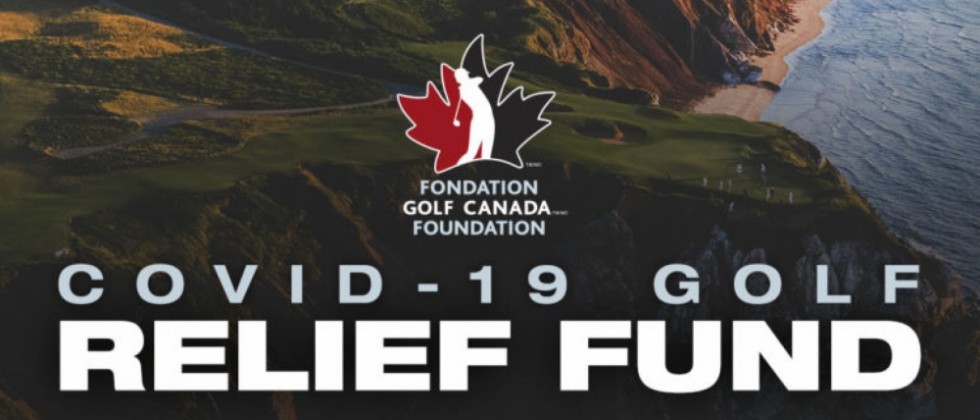 Association News
Golf Canada Launches COVID-19 Golf Relief Fund
Golf Canada and the Golf Canada Foundation have joined together to launch the COVID-19 GOLF RELIEF FUND, to support golf courses in helping employees and golfers stay safe while also thanking front-line workers through encouraging additional play and welcoming juniors to further experience the game.

During the pandemic, golf has experienced a booming resurgence, emerging as one of the safest recreational activities for Canadians to enjoy and highlighting the physical and mental benefits that the sport provides.

Developed in consultation with key stakeholders, the RELIEF FUND will focus on two primary areas:
SAFETY: To help maintain the momentum of golf, the

RELIEF FUND

will subsidize non-medical PPE (personal protective equipment) for golf course employees, as well as sanitization, hygiene, and protective material expenses.
FUN: To thank front-line workers and help juniors increase social interactions and outdoor activity during the pandemic, the

RELIEF FUND

will subsidize rounds for both groups to enjoy playing golf.
"We find ourselves in a very surprising but special moment for golf and we wanted to show appreciation to the courses providing a safe golf experience and to all Canadians who are coming out and playing. We also wanted to thank our incredible front-line workers who are leading us through unprecedented adversity," said Golf Canada CEO Laurence Applebaum. "We are sensitive to the ongoing pandemic and amongst the crushing impact, golf has been a bright spot. This has also been a difficult year for so many kids who have had their summers disrupted and we wanted to support our member clubs in providing youth a healthy outlet through golf."

Golf Canada member clubs who apply for the RELIEF FUND will be eligible for subsidies up to a maximum of $1,000 per club, with applications opening on August 12 on a first-come, first-served basis.