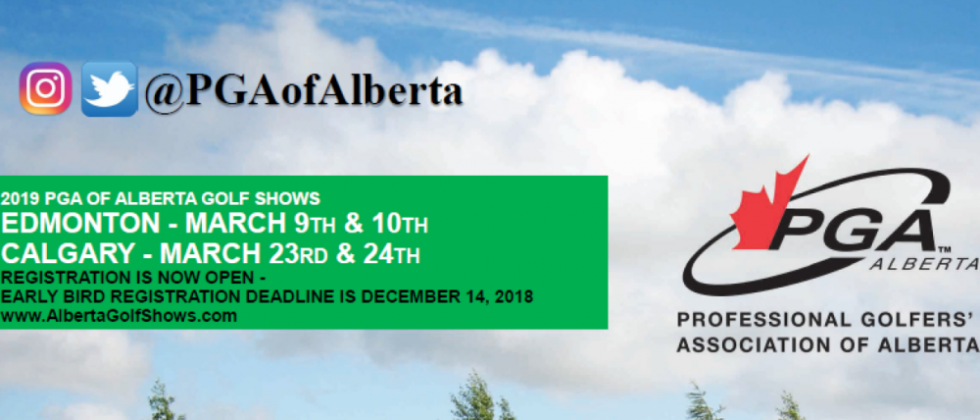 Golf Show News
Alberta Golf Show - Early Bird Registration Deadline is TOMORROW
Tomorrow (December 14th) is the final day to receive the early bird exhibitor rates for both the Edmonton and Calgary Golf Show. Don't miss your chance on great savings and the ability to support the Alberta golf industry. This is a great opportunity to get a head start on your 2019 cash flow and to promote your facility to over 8000 passionate golfers searching for new courses.
Click HERE to register.
If you have any questions at all in regards to attending the shows or the registration process please contact Quinn Logan at [email protected]
We hope to see everyone there.