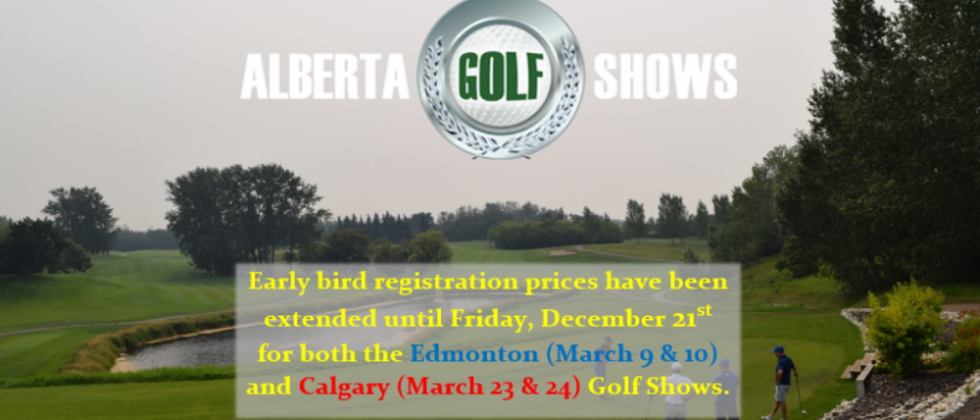 Golf Show News
'Tis the Season of Savings
Due to the spirit of the holidays the PGA of Alberta has decided to extend the early bird rates for the Edmonton and Calgary Golf Show until Friday, December 21st. After the 21st all booth prices will go back to their normal rates.
Click here to register for the Golf Shows.
Please contact the office if you have any questions.