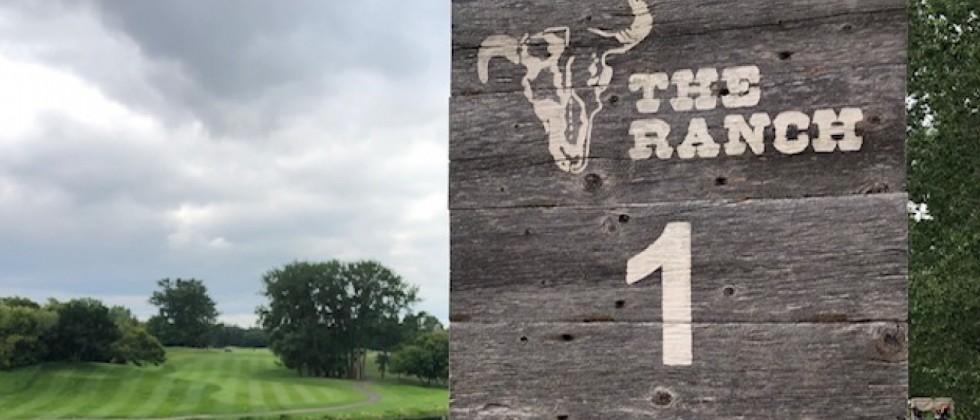 Tournament News
Locke & Kirkness Victorious at G&G Brands Pro-Pro Best Ball
Today saw the Pro-Pro Best Ball events sponsored by G&G Brands hosted at the beautiful and always excellent The Ranch G&CC. Our competitors enjoyed an amazing day for the event with the summer weather continuing and some excellent scores on the Leaderboard! We had a massive field of 63 teams encompassing 126 total players in the Mixed Team Division.
Our Winning team today was: Eric Locke (Priddis Greens G&CC) + Samuel Kirkness (Inglewood G&CC) who carded an outstanding 13-under par 58 and were victorious over their nearest competitors by 2-strokes. Eric and Sam had 2 Eagles & 8 Birdies today to bring home the hardware again. Both players prevailed in this event and same venue in 2017 and the good vibes for them continue at The Ranch G&CC.

In Second Place was: Taylor Irvin (Country Hills GC) + Jeremy Maher (Modern Golf) who carded an excellent 11-under par 60 with 7 Birdies & 2 Eagles today. In two-way tie for Second Place was the team of: Kevin Giesbrecht + Colin Yarchuck (Glencoe G&CC) & Scott Smith + Wes Heffernan (Dynamic Motion Golf Performance Centre) who both carded excellent 10-under par 61's.
Rounding out our Top-5 today, in a three way tie for Fifth Place was the teams of: David MacComb + Jacques Plouffe (Royal Mayfair GC), Grant Numrich (Red Deer G&CC) + Shaye Leidenius (Wolf Creek GR)
& Kent Fukushima (PGA of Alberta Member) + Matthew Mah (Cardiff G&CC) who all carded 9-under par 62's.
In a two way tie for Eighth Place was: Chris Toth + Cody Hancock (Sturgeon Valley G&CC) & Riley Fleming (Lynx Ridge GC) + Carmen Kinas (Canyon Meadows G&CC) who carded 8-under par 63's. Rounding out our Top-10 was the team of: Kasey Timms + James Whitton (Leduc GC) who carded a 7-under par 64.
Thank you to our Sponsor: G&G Brands & Host Facility, The Ranch G&CC for putting on yet another incredible event!