Carmen Kinas
Current Golf Facility:
Canyon Meadows G&CC
Member Classification:
Apprentice Professional
Education Background:
Bachelor of Education at MRU
Email Address:

[email protected]




[email protected]

(Alternate)
Phone Number:
403-651-6473 (Alternate)
Social Media:
PROfile
I have grown up my whole life in Calgary, AB and started golfing from a young age with my family. I went to university at MRU to become a school teacher. During my university career, I worked summers as a proshop assistant at Canyon Meadows. After graduation, I taught grades 5, 4, and best of all Kindergarten. I am currently so thrilled to be joining the golf industry, and especially excited to be starting my golf career back at Canyon Meadows!
Q. What do you enjoy most about the game and the business of golf?
Getting to spend my days surrounded by my favourite game! And getting to know and interacting with the people at the course (other professionals, members and guests)!
Q. What or who influenced you in becoming a Golf Professional?
My first boss in the industry, Matt Freeman @ Canyon Meadows
Q. What would you be doing if you weren't a Golf Professional?
Teaching the ABC's and 1,2,3's in kindergarten
Q. What is your favourite golf course in the world?
I have to say my home course growing up, Priddis Greens Golf and Country Club. That place holds a really special place in my heart.
Q. Who is your favourite PGA Tour player?
Rickie Fowler
Q. What is the first club you take out of your bag on the driving range?
8 iron
Q. What other interests, hobbies and passions can you share?
In my spare time, I volunteer with Pacific Assistance Dogs Society (PADS) to help train assistance dogs for people with physical disabilities. Its super rewarding AND I get to hang out with dogs all the time!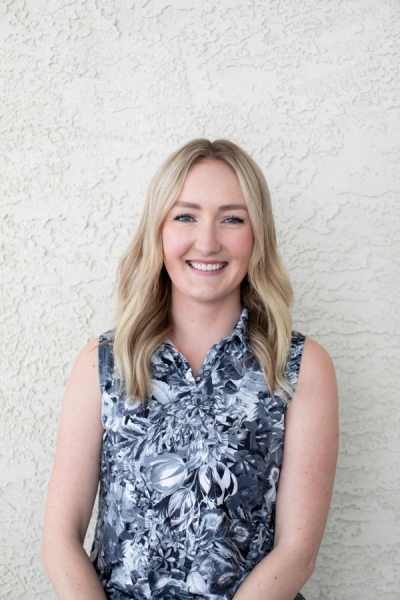 ---