Garrett Hadfield
PROfile
I didn't start playing golf until 19 years old. After a childhood focused around hockey, skateboarding, and snowboarding. I was eventually inspired to join the sport by fashion icon Jesper Parnevik and his "I'm going to do this my way attitude"
In 2020, I helped start a golf streetwear clothing brand called GOAT TRACK. A brand built on inclusivity, and creating a welcoming space to everyone. In 3 years time we have worked with multiple other brands on collaborations, including clothing, lesson programs, and even a craft beer. We have donated proceeds of limited clothing drops to animal shelters. As well 10% of all of our sales is put back into our junior program called "The Little Goats" to help inspire todays youth to join the game.
The golf industry is the best industry. Not only do I get to work in the game I love, but meeting likeminded people who share the same passion to grow the game.
2022 Warren Crosbie Award Finalist
Q. What do you enjoy most about the game and the business of golf?
Meet new people everyday
Q. What or who influenced you in becoming a Golf Professional?
My Grandfather
Q. What would you be doing if you weren't a Golf Professional?
Working in fashion
Q. What is your favourite golf course in the world?
Eugene Golf and Country Club, Eugene Oregon
Q. Who is your favourite PGA Tour player?
Adam Scott
Q. What is the first club you take out of your bag on the driving range?
PW
Q. What is the most number of holes of golf you have played in one day?
36
Q. What is your career low round and where did you shoot this score?
62 University Golf Course, Vancouver
Q. What significant accomplishments are you most proud of?
Starting gtsc and building that golf community
Q. What other interests, hobbies and passions can you share?
Fashion, Snowboarding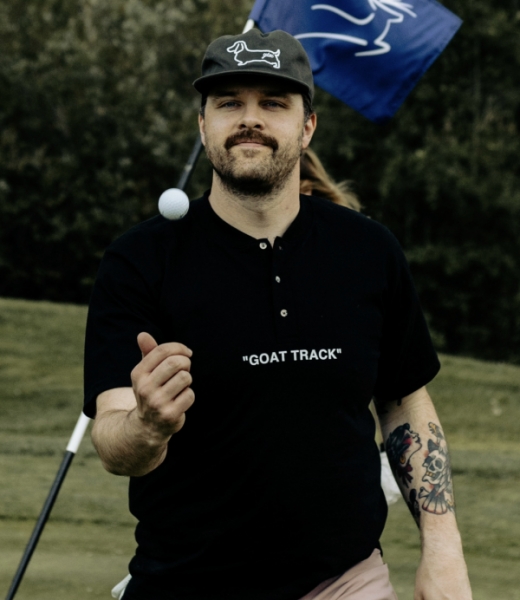 ---