Gordon Brayton
PROfile
Born into a strong golfing family set up my career as a golf professional. I turned pro in 1982 and went to work for my brother Don at the Shawnee Slopes Golf Club.I grew up at the Earl Grey Golf Club in Calgary Alberta. A golf club that allowed me to pick the range at 11 years old for ten cents a basket. To shag balls for Bob Charles and caddy for Nick Weslock and Moe Norman. My career has taken me to BC, Alberta, Saskatchewan,China and Arizona. I'm very thankful for the many juniors I have taught over the years and my staff members that went on to further their careers. I'm very proud of my children Stephen,Candace and Jared. 2017 saw the arrival of my grand daughter Octavia. My life partner Pat has 2 children Dustin and Kate. I'm grateful to be a member of the Canadian PGA and have a career that I truly love! The view from my office is my first tee.
Q. What do you enjoy most about the game and the business of golf?
Meeting new people and introducing them to the game of golf. The business of golf has changed so much over the years I enjoy the marketing challenge of staying competitive and thinking outside the box.
Q. What or who influenced you in becoming a Golf Professional?
Len Brayton, Don Brayton and Otto Anderson
Q. What would you be doing if you weren't a Golf Professional?
Lawyer
Q. What is your favourite golf course in the world?
The National
Q. Who is your favourite PGA Tour player?
Sergio Garcia
Q. What is the first club you take out of your bag on the driving range?
Pw
Q. What is the most number of holes of golf you have played in one day?
72
Q. What is your career low round and where did you shoot this score?
63 Shawnee Slopes
Q. What significant accomplishments are you most proud of?
The many junior programs I have been involved with.
Q. What other interests, hobbies and passions can you share?
Hiking,Biking,Skiing and social media.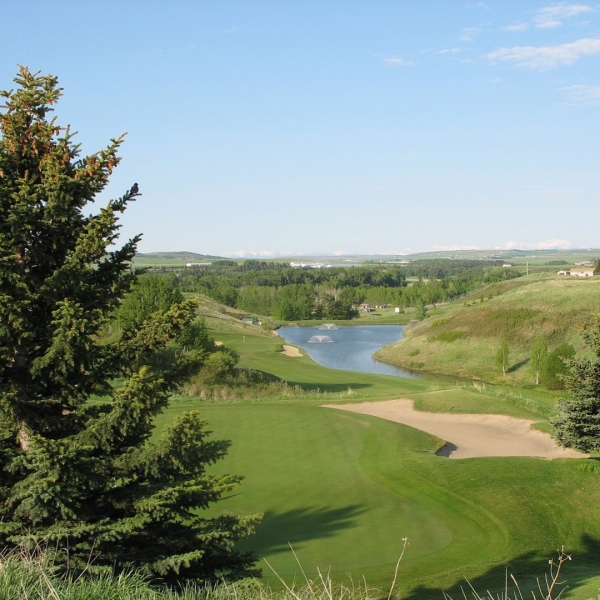 ---