Greg McGarry
| | |
| --- | --- |
| Current Golf Facility: | Glendale G&CC |
| Member Classification: | General Manager |
| Education Background: | Bachelor of Commerce (Marketing Major), St. Mary's University, Halifax, NS |
| Social Media: | |
PROfile
Born in Sydney, Nova Scotia in 1970 and raised in the Annapolis Valley, Greg enjoyed a very traditional Canadian upbringing - hockey in the winter and golf in the summer! He learned the fundamentals of the golf swing, as a junior, from CPGA Professional Barry Babcock and how to play the game from perrenial Nova Scotia Amateur champion Gerry MacMillan. Competing in both sports at very high levels as a teenager, Greg chose hockey, playing Tier II Junior "A", before rediscovering golf after his graduation from St. Mary's University in Halifax. It wouldn't be until 1994 that Greg made a career choice that would change his life forever. Working as a bartender at the Lacombe Golf & CC after a winter of playing the Golden State Tour as an amateur, Greg was approached by then Head Professional Kevin Snell. "Kevin had an opening in the Pro Shop and asked me if I had ever considered becoming a club pro. At the time I was really concentrating on breaking onto a major tour and playing for a living, and never really considered it. But after pondering the offer, and looking at the educational background I possessed, I decided to apprentice under Kevin." After working for four years in Lacombe, Greg moved on to the Glendale in Edmonton for four more, spent a year away from the "Canadian" golf industry in Taiwan, and then a year in the Calgary market as an Associate at the Inglewood Golf Club. In 2004, Greg was given his big break, as he was hired to succeed his former mentor Kevin Snell as the Head Professional in Lacombe. This was a very short lived posting, though, as in January of 2005 he was lured back to the Glendale to take over the reigns from another mentor, outgoing Head Professional Peter Robertson. Throughout his career, Greg has always valued hard work. "I think that is what has separated me from some of my peers. I don't want to be strong in just one skill set, I want to excel in all areas of being a well rounded club professional." As a young professional, Greg spent hundreds of hours in the off season working on his playing and teaching abilities in Southern California. In the summer he was then exposed to some very strong golf operations, absorbing the business fundamentals like a sponge. Greg won back to back PGA of Alberta Club Professional Championships in 2005 and 2006. He was the PGA of Alberta Head Pro Series Champion in 2004 and runner up at the 2004 Alberta Open. As an assistant, Greg won the 2001 PGA of Alberta Assistants' Championship along with the PGA of Alberta money title the same year. He has successfully qualified and competed in a Nationwide Tour event and six Canadian Tour events. He has represented the PGA of Alberta on three Canadian Assistants' teams and four Canadian Club Professional teams. He is the 2017 recipient of the PGA of Alberta Club Professional of Year award. Always looking to give back to the Industry which has given him so many great opportunities and experiences, he is in his 4th term as a PGA of Alberta Board Member serving as the Zone President. Greg resides in St.Albert, Alberta with his fiancee Meghan and sons Fergus and Maddoc.
Q. What do you enjoy most about the game and the business of golf?
No two days are ever the same and helping members with their game.
Q. What or who influenced you in becoming a Golf Professional?
Kevin Snell, former Head Professional at the Lacombe G&CC.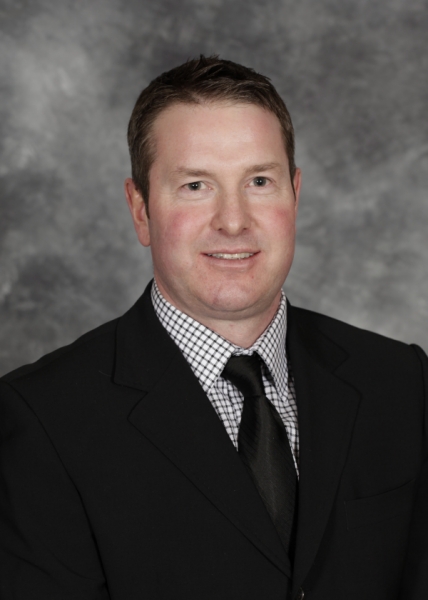 ---