Jared Engel
| | |
| --- | --- |
| Current Golf Facility: | Affiliate |
| Member Classification: | Class A Professional |
| Website: | |
| Social Media: | |
2019 Professional Development Points
2018 Professional Development Points

PROfile
Born in Edmonton, Alberta I started working in the golf industry at the age of 14 years old. My first job was in the backshop at the Windermere Golf & CC from 1994-1999. In late 1999 I passed the PAT examination and became an Apprentice Professional in the Alberta PGA. I spent 2000-2006 at the Belvedere Golf & CC, where over that time I passed my class A exam and became an Associate professional. Opportunity knocked in 2007 and I returned to the Windermere Golf & CC as an Associate professional and then received the title of Head Golf Professional in late 2007. In 2009 opportunity knocked once again and I moved to my current role as the Territory Manager in Southern Alberta with Adidas Golf Canada, a position I have proudly held for the last 10 years
Q. What do you enjoy most about the game and the business of golf?
I enjoy the game because it allows me to be around great people and quite frankly allows me to meet new people every day.
Q. What or who influenced you in becoming a Golf Professional?
All the PGA pro's who looked after me as a junior and encouraged me to be a part of this great business. Art New, Don Sorenson, Bob Paley, Jamie Driscoll, and Kerry Ketter would have been my biggest influences
Q. What would you be doing if you weren't a Golf Professional?
Either a Chef, or a sales person of some kind.
Q. What is your favourite golf course in the world?
Shadow Creek, Las Vegas, Nevada
Q. Who is your favourite PGA Tour player?
TW
Q. What is the first club you take out of your bag on the driving range?
Sand Wedge
Q. What is the most number of holes of golf you have played in one day?
54
Q. What is your career low round and where did you shoot this score?
63, Millwoods Golf Course
Q. What significant accomplishments are you most proud of?
most proud to be a father of 2 great girls and a husband to a fantastic wife, but in my career I am most proud to have won National Sales Rep of the Year for TaylorMade & adidas Golf in 2012.
Q. What other interests, hobbies and passions can you share?
Great wine, great food, and anything to do with the next golf vacation :)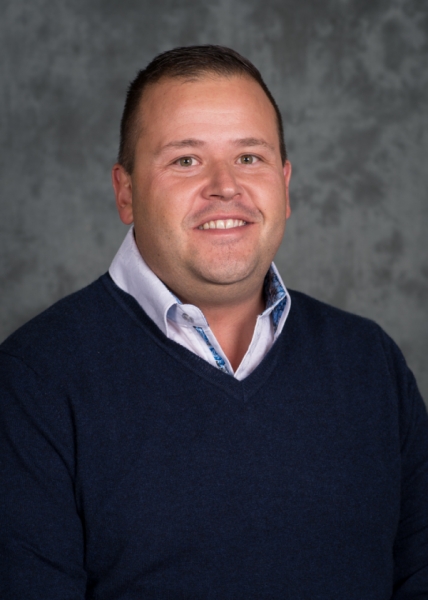 ---