Jason Roth
| | |
| --- | --- |
| Current Golf Facility: | Crowsnest Pass GC |
| Member Classification: | Head Professional |
| Education Background: | Lethbridge College PGM Program |
| Website: | www.crowsnestpassgolf.com |
PROfile
My formative years were spent in Crossfield Alberta where I worked at the Carstairs Golf Course during my high school years. Following high school I enrolled in the Professional Golf Management Course at Lethbridge Community College. I received my Pro card in Airdrie Alberta at age 18.
I continued my golf career throughout college and university working as an assistant Pro for both Pheasant Back Golf Course in Stettler Alberta (2 years) and Land O Lakes in Coaldale (3 years).
In 2014 I was hired as the Head Professional at the Crowsnest Pass Golf and Country Club following 2 years as the assistant Pro with the club.
I really enjoy the atmosphere and the great people at the Crowsnest Pass Golf Club and am blessed with working with some of the greatest people in the golf industry as in Gary Browning , Charlie Goodwin of Goodwin Golf and our great superintendent now GM Waren Gietz building an amazing new course and Club House. The NEW Crowsnest Pass Golf Club rivals any destination mountain golf course.
Q. What do you enjoy most about the game and the business of golf?
I enjoy the people at the club. The great members and also public make it fun to come to work. There's not a lot of jobs anywhere where most everybody is just happy to be at your place of work.
Q. What or who influenced you in becoming a Golf Professional?
Enjoying the game and how it made me a better younger person. As for who I worked as a kid with Dale Tomlinson as my boss, watching him interact with people with such a positive attitude was a big influence on my career and life.
Q. What would you be doing if you weren't a Golf Professional?
Thats tough. Before marriage and kids I would like to say something to do with animals. Marine biologist or vet, but now with not having the time or being smart enough thats not happening and I really have no idea.
Q. What is your favourite golf course in the world?
I love desert golf and Grayhawk in Scottsdale was pretty amazing.
Q. Who is your favourite PGA Tour player?
Tiger Woods. Growing up watching Tiger its hard to pick anyone else. Justin Rose is pretty fun to watch too.
Q. What is the first club you take out of your bag on the driving range?
56 deg
Q. What is the most number of holes of golf you have played in one day?
54 When i was a lot younger
Q. What is your career low round and where did you shoot this score?
64 at my home course Crowsnest Pass
Q. What significant accomplishments are you most proud of?
First is beginning a family here in the Crowsnest Pass and secondly helping this course become profitable after some not great years before my time here
Q. What other interests, hobbies and passions can you share?
I like all sports but play a lot of hockey in the Winter. I also ice fish in the winter and love wake surfing in the small amount of time I can get away in the summer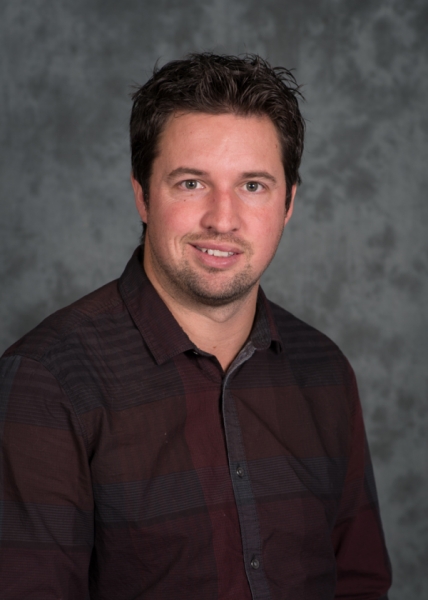 ---