Jeff Mazurek
| | |
| --- | --- |
| Current Golf Facility: | Golf Traders - Edmonton |
| Member Classification: | Apprentice |
| Education Background: | Catholic Central High School 2003-2006; University of Alberta 2007-2010 |
| Email Address: | [email protected] |
| Phone Number: | 780-885-2793 |
PROfile
Born in Lethbridge Alberta to parents Kas and Claire. The middle child in a family of four boys. Older brother Ken, and younger brothers Brian and Neil. Grew up in Lethbridge playing golf as a Junior out of Henderson Lake Golf Course. Played High School Basketball and Football while attending Catholic Central High School graduating in 2006. Attended the University of Alberta from 2006-2009. Took 8 years off of golf during late teens/early twenties before committing to the sport as a career in 2017. Joined Golf Traders Edmonton Full-Time as a club fitter, builder, and hard goods sales associate in 2020. Obtained PGA of Canada Professional card in September of 2021 at Alberta Springs Golf Resort. In my free time I enjoy going to the gym, Travelling, watching sports, and doing anything outdoors. I am looking forward to continuing my career in the golf industry and evolving the golf landscape in both Alberta as well as Canada.
Q. What do you enjoy most about the game and the business of golf?
Golf is a game for everyone. The friendships and bonds created on the course are not seen in any other sport. Business wise I enjoy all of the different aspects of being a Golfing Professional. From club fittings and repairs, to giving lessons and playing in events. There is so much to love about being in the golf industry
Q. What or who influenced you in becoming a Golf Professional?
My Dad. He introduced me to golf at a young age and every time I am on the course I think of him. I was so excited to call him after getting my PGA of Canada Professional Card!
Q. What would you be doing if you weren't a Golf Professional?
Couldn't imagine doing anything else
Q. What is your favourite golf course in the world?
The Old Course at St.Andrews
Q. Who is your favourite PGA Tour player?
Dustin Johnson
Q. What is the first club you take out of your bag on the driving range?
56 Degree Wedge
Q. What is the most number of holes of golf you have played in one day?
54
Q. What is your career low round and where did you shoot this score?
68 at Raven Crest Golf and Country Club
Q. What significant accomplishments are you most proud of?
Getting my PGA of Canada Professional card in tough conditions and needing an eagle on the 18th to get it done
Q. What other interests, hobbies and passions can you share?
Reading, NFL Football, Edmonton Oilers, Travelling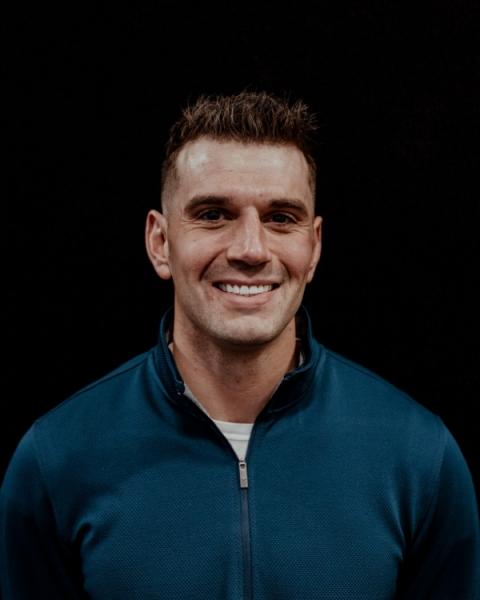 ---