Jeffrey Roy
PROfile
Jeff has enjoyed a 30-year career in the golf business. Twenty-three of those years Jeff served as the PGA Professional, Director of Golf, at one of Canada's premier private golf clubs, the Cherry Hill Club in Ridgeway, Ontario. He worked his way through the ranks of caddy, back shop, front shop, Assistant Professional, Head Professional, and finally Director of Golf, all to retire from the Cherry Hill Club in 2013.
Jeff had the privilege to caddy for Cathy Sherk and assisted her through Q-School and on to the LPGA Tour in 1979. Cathy was in inducted into the Canadian Golf Hall of Fame in 1995.
Over his professional career, Jeff has established himself as a highly accomplished teacher and coach to the game of golf, having a number of students go on to play at the highest levels of competitive golf.
He served as Executive Director for the Canadian Golf Foundation, which was the philanthropic arm of the Royal Canadian Golf Association, currently now Golf Canada.
Jeff enjoyed teaching the 3rd year business students enrolled in the Pro Golf Management Program at Niagara College, his main topic was Advanced Golf Industry Trends and Concepts
Jeff was added to the Niagara Golf Wall of Recognition in September 2021 for his commitment to improving and growing the game of golf in the Niagara Region.
In May 2020 Jeff returned to the game he loves as the Head Professional and Director of Instruction at Niagara's friendliest golf course, Whisky Run in Port Colborne.
As the global pandemic started to decline in 2022, Jeff accepted the position of General Manager at the Connaught Golf Club, in Medicine Hat, Alberta.
Jeff and his eternal companion Wanda are the proud parents of 5 children and are blessed with four wonderful grandchildren
Q. What do you enjoy most about the game and the business of golf?
The people, I have never met a golfer I didn't like. I have always realized that we might like to think that we are in the business of golf but we are actually in the people business first.
Q. What or who influenced you in becoming a Golf Professional?
The Port Colborne Golf & CC employed the services of Dale Thompson as their Head Professional when I was a Junior member. His example is what made me decide to pursue a career in the PGA.
Q. What would you be doing if you weren't a Golf Professional?
I love the nature of business and have studied business models for most of my adult life. I could see myself gravitating toward a career in consulting businesses with their sales and marketing.
Q. What is your favourite golf course in the world?
I judge a golf course through the lens of would I enjoy playing this course day to day, and with that in mind I always gravitate back to my home course of Cherry Hill.
Q. Who is your favourite PGA Tour player?
My favorite PGA Tour player has always been Arnold Palmer.
Q. What is the first club you take out of your bag on the driving range?
My first club out of the bag on the range to warm up is always my 56 sandwedge.
Q. What is the most number of holes of golf you have played in one day?
I once played 63 holes as a junior member at Port Colborne and I walked all 63 holes.
Q. What is your career low round and where did you shoot this score?
I shot a 66 at the Port Colborne Golf & CC once playing in a fun local event.
Q. What significant accomplishments are you most proud of?
As much as I love the game of golf and the lessons it teaches, nothing I can think of could ever compare to my family.
Q. What other interests, hobbies and passions can you share?
I love to read and learn new things everyday. Being able to dive into a great book, then reading intently to absorb as much information as I can.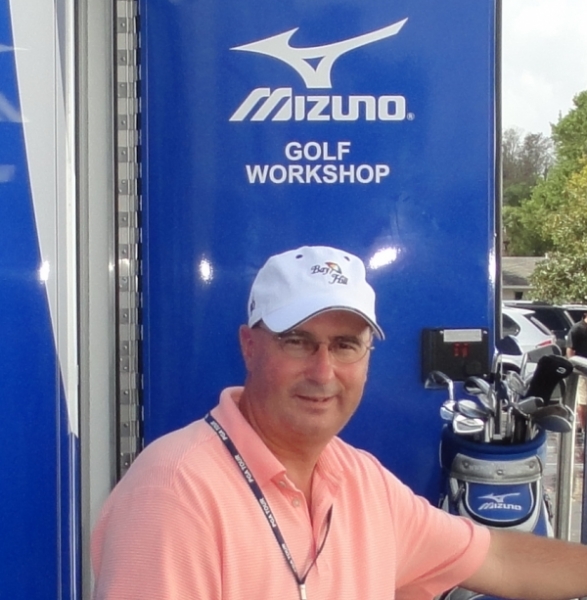 ---