John D. Wilson
| | |
| --- | --- |
| Current Golf Facility: | Priddis Greens G&CC |
| Member Classification: | Head Professional |
| Education Background: | Gonzaga University |
| Email Address: | [email protected] |
| Social Media: | |
PROfile
Practicing what he'd seen on television and read in golf books, John Wilson spent a lot of time as a Junior Member at the Calgary Golf & Country Club, developing his golf skills and more importantly the strong leadership traits so evident in his everyday character. From 1977 to 1986, Al Ewen, the Club Professional at the time, witnessed John continuing to set the bar higher with his game and with his personal goals, and knew he would become one of the golf industry's most respected leaders. Three years later, in 1989, Ewen, a former PGA of Canada President< endorsed John's application to Membership stating in his letter: "John was always well mannered, respectful of other members, and he generally conducted himself in an exemplary fashion -I have no hesitation in recommending him for membership into the PGA of Canada." Since his apprenticeship began in 1989, John has ascended the ranks of Professional Golf in Canada very quickly. After four seasons at the Douglasdale GC, he moved over to Turner Valley for a season, before becoming Head Professional at the Heritage Pointe GC in 1994 and at Lakeside Golf Club in 2014, since 2015 John has been at the beautiful Priddis Greens Golf & CC During the past 30 years at Heritage Pointe and Lakeside Golf Club & Priddis Greens, John has steadily proven himself as a strong player, merchandiser and promoter of the game of golf. Leading the charge at one of the country's finest public golf facilities, John and his staff execute hundreds of corporate and Membership events each year, commanding the highest respect from his industry peers at the levels of service and enthusiasm they tend to deliver day in and day out. As a player, John has always maintained a competitive game, winning the 1984 NCAA University of Idaho Invitational, while studying business in the United States, and has posted 6 Professional victories in Professional Events. As an elected Member of the PGA of Alberta Board of Directors since 1998, John was directly involved with the growth of the Association, as a Member of the Long Range Committee, Tournament Committee and Sponsorship Committee, as well as serving as Zone President for two years during that span. In 2001, John was called to duty by the Board and Membership to serve on the PGA of Canada National Board of Directors, and was successfully able to work with fellow Board Member Doug Wood on improving operations and policies for the PGA of Canada over the course of those five years. Officially his title is Head Golf Professional. Unofficially, it is leader, ambassador, teacher, mentor, co-worker, volunteer and friend. To literally thousands of patrons, staff, suppliers and industry colleagues from coast to coast, and likely far beyond our Nation's borders, John is the consummate golf professional. His loyalty and trust in others and the support he lends to people in their own pursuit of personal and professional goals, characterize John as one of the Canadian Golf industry's genuine leaders. In 1998 John was recognized as the Provincial and National Club Professional of the Year, an award voted upon by his peer Members of the PGA of Canada.
Q. What do you enjoy most about the game and the business of golf?
Dealing with different people everyday
Q. What or who influenced you in becoming a Golf Professional?
My Grandfather was very supportive as well as Al Ewen
Q. What would you be doing if you weren't a Golf Professional?
Not sure I think I would most likely be in the Oil and Gas Business like the rest of my family.
Q. What is your favourite golf course in the world?
Royal Troon & Pacific Dunes
Q. Who is your favourite PGA Tour player?
Max Homa & Keith Mitchell
Q. What is the first club you take out of your bag on the driving range?
Gap wedge
Q. What is the most number of holes of golf you have played in one day?
63 holes
Q. What is your career low round and where did you shoot this score?
65 Desert-Heritage 64 Lakeside Greens Tournament
Q. What significant accomplishments are you most proud of?
My kids, and winning Club Professional of the year in 1998 both for Alberta and Canada
Q. What other interests, hobbies and passions can you share?
Coaching Hockey, Rodeo , traveling and spending time with my boys.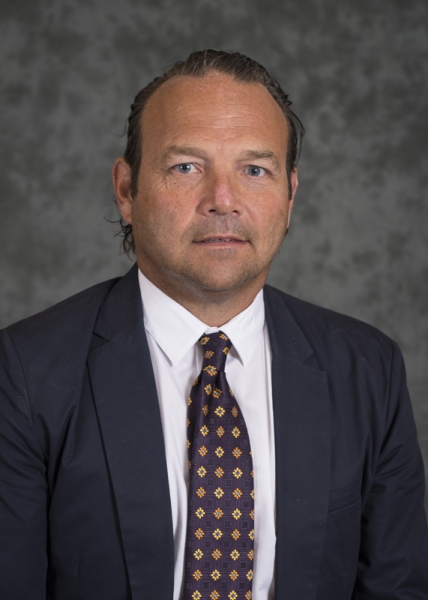 ---