John Deneer
| | |
| --- | --- |
| Current Golf Facility: | Alberta Golf |
| Member Classification: | Assistant Golf Coach |
| Education Background: | Lethbridge College, PGM |
| Email Address: | [email protected] |
| Phone Number: | 403-923-3451 |
| Social Media: | |
PROfile
I was introduced to the game by my Opa, Peter Deneer who was the long time Golf Course Superintendent at the Lethbridge Country Club. Whenever we would visit, we'd be at the golf course and I would be sitting on the Toro machinery in the maintenance yard! I played all of my competative junior and amateur golf in Manitoba before enrolling in the Professional Golf Management program in Lethbridge, AB. I took a leap, and accepted a job at Bearspaw working under Wib Lamb and the rest is history as they say. Wib and Barry Babcock have been and continue to be my mentors in the industry and I am forever grateful for all they've given and helped me with.
Currently I am the Director, Competitions and Athlete Development with Alberta Golf along with a Teaching Professional based out of Earl Grey.
Within my role with Alberta Golf, I am responsible for providing championships to the national standard and supporting athletes with their development and assisting in their goal of attaining a post secondary scholarship. Working closely with PGA Professionals throughout the province, specifically coaches, I look to continue this partnership and assist our Alberta High-Performance players in hitting their goals.
Earl Grey has been an incredible partner in allowing me to teach and coach at the club, along with assisting the professional staff with the club junior program, led by Shannon Raina.
Q. What do you enjoy most about the game and the business of golf?
The game is both relaxing and frustrating but there are endless routes leading to improvment. Same can be said about the business side of the industry - challenging, exciting and ever satisfying.
Q. What or who influenced you in becoming a Golf Professional?
The head professional at my home club in Swan River, Manitoba - Rob Damsgaard.
Q. What would you be doing if you weren't a Golf Professional?
Not sure as all I've every wanted to be was a golf professional but I know if this hadn't worked out, I'd be working with kids in some regard.
Q. What is your favourite golf course in the world?
St. Andrews - The Old Course! Played it in 2010 and was an incredible experience.
Q. Who is your favourite PGA Tour player?
Tiger Woods
Q. What is the first club you take out of your bag on the driving range?
58 degree wedge
Q. What is the most number of holes of golf you have played in one day?
I'm sure I looped the course back home as a kid many many times, exact count, not sure.
Q. What is your career low round and where did you shoot this score?
64 at Lynx Ridge
Q. What significant accomplishments are you most proud of?
There are many things in life I am proud of but I always put them in my rear view mirror and continue moving forward to new challenges and experiences.
Q. What other interests, hobbies and passions can you share?
Most things outdoors, woodworking and I enjoy a fantastic medium-rare steak!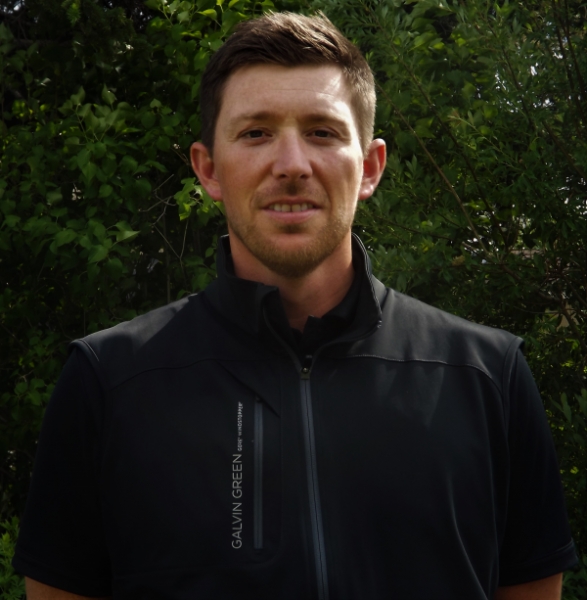 ---