Jonathan Hopfner
Current Golf Facility:
Springbank Links GC
Member Classification:
Class A Professional
Education Background:
Arts degree from WTC
Email Address:

[email protected]




[email protected]

(Alternate)
Phone Number:
403-606-2465

Social Media:
PROfile
Proud husband and father of 2 girls.
Born and raised in Ste Rose Manitoba, small French farming community. I enjoyed playing sports and got my first golf club at age 8 and started playing tournaments at 10. I was fortunate to have the support of Manitoba golf hall of famer Stan Homeniuk. My success as a junior allowed me to earn an athletic scholarship at Western Texas College as part of the men's golf team.
After college I turned professional attempting to gain status on PGA Tour Canada. After a few failed attempts at Q-school I spent 15 years working in Oil & Gas industry. I've now refocused my attention on the golf industry and became a PGA of Canada member having spent the last 3 years working at The Kelowna Golf and Country Club.
Q. What do you enjoy most about the game and the business of golf?
Challenge each and every shot brings. The people and friendships gained thru the game.
Q. What or who influenced you in becoming a Golf Professional?
Stan Homeniuk was a huge influence.
Q. What would you be doing if you weren't a Golf Professional?
Selling automobiles
Q. What is your favourite golf course in the world?
Predator Ridge
Q. Who is your favourite PGA Tour player?
Tiger
Q. What is the first club you take out of your bag on the driving range?
Pitching wedge
Q. What is the most number of holes of golf you have played in one day?
56 holes all while walking
Q. What is your career low round and where did you shoot this score?
65 three times. WTC College course, The Harvest Golf Club Kelowna BC and Links course at CountryHills Golf Club.
Q. What significant accomplishments are you most proud of?
Playing college golf in Texas.
Q. What other interests, hobbies and passions can you share?
Spending time with family. All sports especially playing hockey.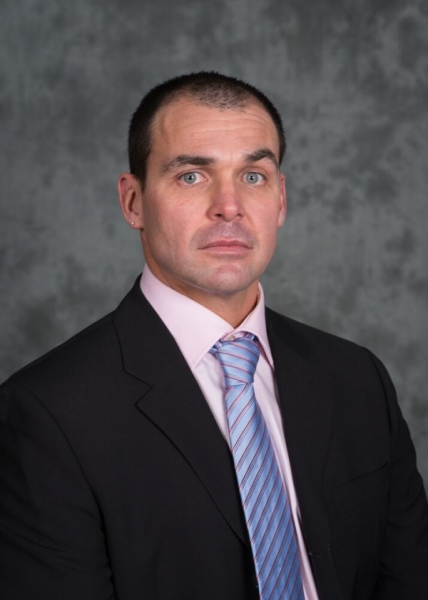 ---