Jordan Campbell
Current Golf Facility:
GOLFTEC Sherwood Park
Member Classification:
Apprentice
Education Background:
MacEwan BComm - International Business
Email Address:

[email protected]




[email protected]

(Alternate)
Social Media:
Q. What do you enjoy most about the game and the business of golf?
I like the that any day could be a career low (or high).
Q. What or who influenced you in becoming a Golf Professional?
I am fortunate to have had tons of support from many people in my goals to pursue golf, but my parents, grandparents, and all of the pros that have coached/mentored me from the beginning played a vital role in all of this happening.
Q. What would you be doing if you weren't a Golf Professional?
There was never really a plan B, but likely something within business.
Q. What is your favourite golf course in the world?
Cabo Real Golf Club
Q. Who is your favourite PGA Tour player?
Tiger, Max Homa, and Kevin Kisner
Q. What is the first club you take out of your bag on the driving range?
56* wedge
Q. What is the most number of holes of golf you have played in one day?
54
Q. What is your career low round and where did you shoot this score?
68 at Colonial GC
Q. What significant accomplishments are you most proud of?
Receiving my PAT exemption and making the call to go all in on golf.
Q. What other interests, hobbies and passions can you share?
I like hockey, anything on two wheels, snowboarding, chess, and my dogs.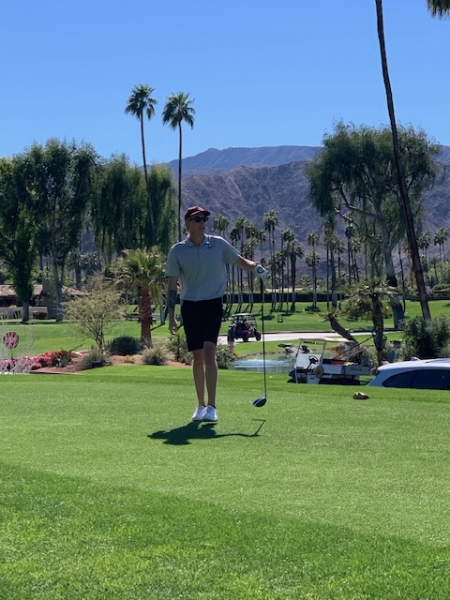 ---