Kurtis Foote
Current Golf Facility:
Valley Ridge Golf Academy
Member Classification:
Head Golf Coach
Education Background:
Professional Golf Management
Email Address:

[email protected]




[email protected]

(Alternate)
Social Media:
PROfile
Kurtis is entering his 24th year as a member of the PGA of Canada and is excited to continue in the second season as Head Teaching Professional at the Valley Ridge Golf Academy. He brings operating and instruction experience from Country Hills Golf Club, Woodside Golf Course, Earl Grey Golf Club, Lakeside Golf Course and Calgary Elks Lodge and Golf Club.
Coming from a military family, Kurtis was born in Edmonton and was fortunate enough to grow up in other cities across Canada as well as overseas. He attended Grant McEwan College in Edmonton enrolling in the Professional Golf Management Program.
Along with golf, Kurtis still plays hockey, badminton, squash & also enjoys cooking, movies and wine tasting. He currently resides in the North West Community of Tuscany, with his wife Stephanie along with 2 step children, Madelyn and Austin.
He enjoys teaching the game of golf to players of all ages and abilities with a straight forward and simple teaching philosophy built around maximizing power while minimizing overall effort. Kurtis also thrives on playing tournament golf, with several wins on his playing resume. Along with competitive golf, he is also very approachable when it comes to playing casual rounds and encourages all who would like to play to contact him.
Q. What do you enjoy most about the game and the business of golf?
The networking opportunities, tournament play, member play and I have a strong passion for the teaching/coaching side
Q. What or who influenced you in becoming a Golf Professional?
My Father
Q. What would you be doing if you weren't a Golf Professional?
A Corporate Accountant....although my lack of enjoyment for being isolated in a cubical may have made for a quick career change
Q. What is your favourite golf course in the world?
I have to say they would be the Old Course and Augusta National, my favorite course that I have played would be Shaughnessy in Vancouver
Q. Who is your favourite PGA Tour player?
Fred Couples and Tiger Woods
Q. What is the first club you take out of your bag on the driving range?
Normally my Pitching Wedge.
Q. What is the most number of holes of golf you have played in one day?
54 Holes
Q. What is your career low round and where did you shoot this score?
64. The Elks Lodge GC (The Winston), Lakeside Greens and Earl Grey GC
Q. What significant accomplishments are you most proud of?
My tournament victories and helping students attain their golfing goals.
Q. What other interests, hobbies and passions can you share?
Hockey, badminton, squash, poker, travel, cooking, movies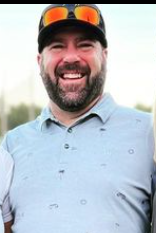 ---