Mathew MacDonald
PROfile
An Olds, Alberta native, Mathew practically grew up on the links of the Olds Golf Club. After finishing his junior golf career, Mathew decided to pursue his career as a Golf Professional, starting with his diploma in Professional Golf Management. For three years, he spent his time learning as much as he could about both the business, and game of golf at Lethbridge College, where he played golf for the LC Kodiaks. During this time, Mathew split his summers between the Innisfial Golf Club, and the Olds Golf Club working in their respective pro-shops. After completing his post secondary education, Mathew elected to fully commit to becoming a golf professional by revoking his amateur status in the Summer of 2012, while he was employed by the Sundre Golf Club. In the winter of 2016, Mathew joined the Henderson Lake Golf Club, as their Associate Golf Professional, and moved once again in 2020, when he took the role of Head Professional at the Innisfail Golf Club, where he remains today. Mathew's approach to golf instruction is to fully customize his student's experience, based on each individual's unique needs. Rather than teaching a single method of the game to every player, he uses the principles of physics, bio-mechanics, and psychology to teach his students how to play better, while reducing their chances of injury.
Q. What do you enjoy most about the game and the business of golf?
For the business of golf, I love meeting and interacting with new people. As for the game, Bobby Jones said it best: "Golf is the closest game to the game we call life. You get bad breaks from good shots; you get good breaks from bad shots – but you have to play the ball where it lies."
Q. What or who influenced you in becoming a Golf Professional?
Darby Chrest, Dave Hallworth, Dean McBride and Jim Boomer all influenced my decision to become a golf professional.
Q. What would you be doing if you weren't a Golf Professional?
Some form of sales, a role in HR, or coaching. I've always enjoyed helping people reach their goals!
Q. What is your favourite golf course in the world?
Southern Dunes GC in Maricopa County, AZ
Q. Who is your favourite PGA Tour player?
Xander Schauffele or Viktor Hovland
Q. What is the first club you take out of your bag on the driving range?
My Sand Wedge
Q. What is the most number of holes of golf you have played in one day?
54
Q. What is your career low round and where did you shoot this score?
66 at Land O' Lakes in Coaldale, AB
Q. What significant accomplishments are you most proud of?
Obtaining my class A status in 2015, Passing my play-ability test in 2012, and being selected to work both the Rocky Mountain Classic, and John Reid Memorial Tournaments.
Q. What other interests, hobbies and passions can you share?
I'm a level 3 official with Hockey Alberta, a passionate Vancouver Canucks fan, and also curl avidly in the winters.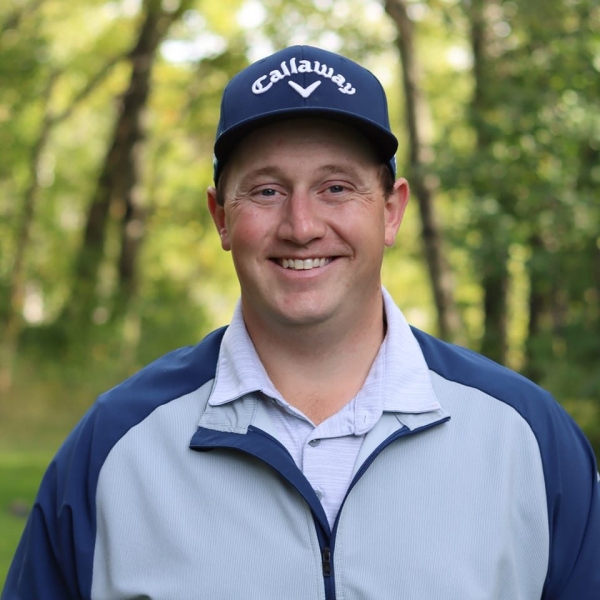 ---