Matthew Kirlin
| | |
| --- | --- |
| Current Golf Facility: | Lynx Ridge GC |
| Member Classification: | Head Professional |
| Education Background: | SATC - Aviation |
| Website: | lynxridge.com |
| Social Media: | |
PROfile
I grew up playing golf at Ledgeview Golf & Country Club, as a junior golfer I was lucky enough to have Nick Taylor and Adam Hadwin playing out of my home club. My family moved to Calgary in 2006 and I enrolled as a junior at Lynx Ridge. Over the year I worked for many great pro's in the back shop and pro shop, including: David Robinson, Tim Sawatzky and John Seymour. I learned a lot in my younger days. I was the medalist at the PAT in 2015 and was named an Assistant Professional at The Links of Glen Eagles. This was by far the most important year of my career and I was lucky enough to learn from some of the best. Slade King, Kevin Graf and Riley Boothby. In 2016 I made my way back to Lynx Ridge as the Assistant, from there over the years I have held the Head Professional Title, Assistant General Manager and now I am the Director of Golf / Executive Professional. I am very proud to have spent the bulk of my career at the course I spent my youth at. The membership is truly like family to me and providing them the best exeperience possible fuels me to always be learning and giving it 100% each and every day. My favourite parts of the job are: Events, Retail, Social Media / Photography and still playing the game I love and competing at a high level. I look forward to the future and new wave of young professionals in our industry. I hope to lead by example and provide inovative and exciting ideas in the ever evolving world of the golf business.
Q. What do you enjoy most about the game and the business of golf?
I love that my job is also my passion. It truly doesn't feel like work most days.
Q. What or who influenced you in becoming a Golf Professional?
Todd Halpen, Greg Johnson, The Lynx Ridge community
Q. What would you be doing if you weren't a Golf Professional?
I would continue my career as a pilot.
Q. What is your favourite golf course in the world?
That I have played: Wolf Creek, Mesquite NV - Other: Augusta National
Q. Who is your favourite PGA Tour player?
Tiger Woods
Q. What is the first club you take out of your bag on the driving range?
56* wedge
Q. What is the most number of holes of golf you have played in one day?
96
Q. What is your career low round and where did you shoot this score?
62 Glen Eagles, Lynx Ridge
Q. What significant accomplishments are you most proud of?
Becoming a Director of Golf at 25 | Running charity events
Q. What other interests, hobbies and passions can you share?
hockey, fishing, aviation, travelling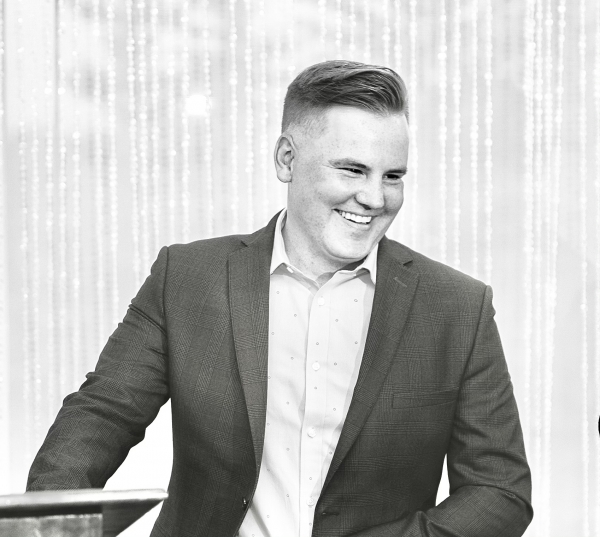 ---