Paul MacLeod
2019 Professional Development Points
2018 Professional Development Points

Q. What do you enjoy most about the game and the business of golf?
I enjoy the people I am around and get a chance to work with everyday.
Q. What or who influenced you in becoming a Golf Professional?
Many people I have worked with throughout the years have influenced my including Peter Smith and Bob Hogarth.
Q. What would you be doing if you weren't a Golf Professional?
I would be working else where within the game of golf.
Q. What is your favourite golf course in the world?
Oakmont Golf Club
Q. Who is your favourite PGA Tour player?
Tiger Woods
Q. What is the first club you take out of your bag on the driving range?
One of my wedges.
Q. What is the most number of holes of golf you have played in one day?
60+
Q. What is your career low round and where did you shoot this score?
66
Q. What significant accomplishments are you most proud of?
Obtaining my PGA of Canada professional card in 2005.
Q. What other interests, hobbies and passions can you share?
In the winter months, I love to ski. But I also love to combine my love for travel and food.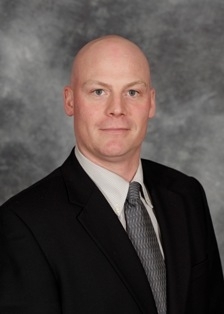 ---