Phillip Krawczuk
PROfile
Born in Nipigon, Ontario. Raised in the neighboring town of Red Rock on the shores of Lake Superior 1 hour east of Thunder Bay. This was a mill town and sports was what we did. Golf in the summer for me.
I moved to London, Ontario where I lived and raised my 3 childrend and was hired as Assistant Professional at Westminster Trails Golf Club. I trained and worked under the tutoring of Darren Fawcett. In my first years I played in the Southwestern Ontario CPGA Assistance tour events where I won the Hickory Ridge event and also won the Assistance Matchplay for the year.
Moved to Edmonton in 1999 to attend the Professional Golf Management program at Grant McEwan University. While in Edmonton I worked at 3 amazing golf courses, The Derrick Golf & Winter Club, Edmonton Petroleum Golf & Country Club and my last year in Edmonton at River Ridge Golf & Country Club. After graduation and becoming a Class "A" member of the CPGA I was asked to be one of the facilitators for the TCCP (Teaching Coaching Certification Program) for the CPGA. I did that for about 8 years. While there I place on the Alberta Assistants tour and place in 3rd and top 10s on several occasions.
I was offered to move to Vancouver and worked as Director of Golf at Golftown in Richmond where I was teaching 8 hours 5 days a week using the latest technology. Great learning. The Falls Golf resort was the next page, I was the Head for 4 years. I played regularly in the Greater Vancouver Golf Tour and placed in the top 5 in a few events.
I spent a few years on the Sunshine Coast as Head Golf Professional at Sechelt Golf & Country Club.
Finally Alberta was calling, I took a position at D'Arcy Ranch Golf Club as Associate under Tim Watt. One of my favority golf courses and jobs positions.
In the fall after D'Arcy Ranch one of my old school mates convinced me to move to Fort St John and be the Head Golf Professional at Lakepoint Golf & Country Club. I was also the General Manager in 2019.
My wife and I have purchases a home in the Calgary area and love it here. We intend on working in the area moving forward.
Taking care of my clients, customer service, teaching and coaching, and doing my best is what makes me happy.
Q. What do you enjoy most about the game and the business of golf?
The Tradion of the game, Teaching, Coaching, playing a solid round and helping others enjoy the sport.
Q. What or who influenced you in becoming a Golf Professional?
Darren Fawcett, Ben Hogan, Byron Nelson, Moe Norman.
Q. What would you be doing if you weren't a Golf Professional?
Music and Fly Fishing
Q. What is your favourite golf course in the world?
Augusta National/Old Course at St. Andrews/Any Stanley Thompson Course
Q. Who is your favourite PGA Tour player?
Lee Westwood
Q. What is the first club you take out of your bag on the driving range?
Sand Wedge
Q. What is the most number of holes of golf you have played in one day?
54
Q. What is your career low round and where did you shoot this score?
8 under Par 64 at Sechelt Golf & Country Club
Q. What significant accomplishments are you most proud of?
My 3 Children and as a golf pro, Facilitating the TCCP for the PGA of Canada
Q. What other interests, hobbies and passions can you share?
Music, Fly Fishing, Biking, Hiking and Family.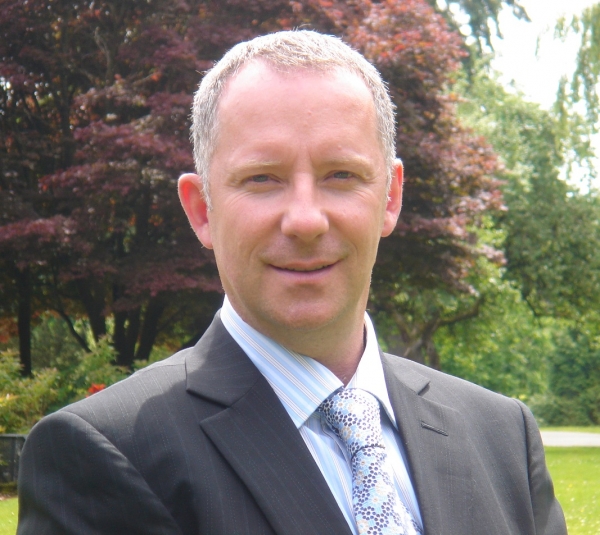 ---