Ryan Anderson
| | |
| --- | --- |
| Current Golf Facility: | Glencoe G&CC Teaching Centre |
| Member Classification: | Head Teaching Professional |
| Education Background: | B.Mgmt |
| Email Address: | [email protected] |
| Social Media: | |
PROfile
Ryan Anderson is the Head Teaching Professional of The Glencoe Golf & Country Club. Ryan is devoted to sharing his passion for the game. He is dedicated to helping players learn the game and encouraging his students to exceed their abilities and goals. Ryan is committed to continual self-education. He has attended many seminars and lessons with some of the best instructors in golf in North America. His goal is focused on honing his teaching skills to provide the best possible instruction to all - preschoolers to seniors.
He is the holder of three awards as the PGA of Alberta Teacher of the Year. He is a US Kids Master Instructor and a three-time US Kids Top 50 Instructor. He has been twice honoured with the PGA of Alberta Junior Leader of the Year Award and has additionally been a PGA of Canada finalist for Teacher and Junior Leader of the Year. He is also a certified AimPoint Instructor, a method that specializes in green reading using your feet. In his career as a golfer, Ryan has competed in the World Junior Championships, won provincial and local tournaments, and participated at a national level as a Junior, amateur and professional. As a coach, Ryan has successfully coached the University of Calgary Golf Team for six years, garnering four Men's and two Ladies' provincial titles along the way. Over the course of his career he has coached over 20 juniors to receive university scholarships. Ryan brings a wealth of knowledge and experience and is eager to help all golfers reach their desires and to enjoy the game more.
Q. What do you enjoy most about the game and the business of golf?
I love the fact that golf can give you so much enjoyment in many ways. The game is a place to come out to conquer a course and to master your skills. It is a place to come and enjoy time with family and friends while enjoying the challenge of golf. It can be a place to escape and reflect surrounded by nature. It is a sport that you can compete and challenge your ability against other competitors. The golf business is very rewarding, it gives you the opportunity to build relationships with so many great members, guests and colleagues. I've always enjoyed sharing my knowledge and passion for the game of golf. As a teenager, I volunteered by teaching and playing with younger juniors at my club. As a professional, I often look back at what my first instructor Don Price taught me as a junior golfer and use many of his principles in my teaching and even in my daily life. This involves given back countless hours to help and promote the game of golf in the community and at the golf club. Golf is the most precious gift that I have received, and I want to share it with as many people as possible.
Q. What or who influenced you in becoming a Golf Professional?
Three events in my life influenced me to become a golf professional. The first happened by chance as my parents bought an acreage in the country and a few years later a golf course was built on the adjacent land behind our house. We joined the course when I was eight years old and from that moment, I was hooked on the game. The second was watching the 1986 Masters when Jack Nicklaus won his last major. I bought Jack Nicklaus Golf My Way and tried to practice and play just like him. Many nights with the sun setting into the mountains, I tried to make that final putt to win the Masters. My third influence was my good fortune to have two of the best golf professionals, Don Price and Judy Forshner, at the golf club who believed in me and refined my skills as a golfer and later as a golf professional.
Q. What would you be doing if you weren't a Golf Professional?
would want to be in a business whereby I could be helping others succeed -an entrepreneur, Investment Banker, CEO of Fortune 500 company
Q. What is your favourite golf course in the world?
Pacific Dunes Golf Course
Q. Who is your favourite PGA Tour player?
Tiger Woods
Q. What is the first club you take out of your bag on the driving range?
Sand Wedge
Q. What is the most number of holes of golf you have played in one day?
54 holes and an equal number of blisters
Q. What is your career low round and where did you shoot this score?
66 to win an Alberta Assistant's Tournament at Picture Butte Golf and Winter Club
Q. What significant accomplishments are you most proud of?
Father of three amazing girls, Husband, Three Time PGA of Alberta Teacher of The Year, Two Time PGA of Alberta Junior Leader, US Kids Master Instructor and Three Time US Kids Top 50 Instructor
Q. What other interests, hobbies and passions can you share?
Spending time with my three girls, running marathons, health, fitness, skiing, politics, finance, and continuous improvement in my profession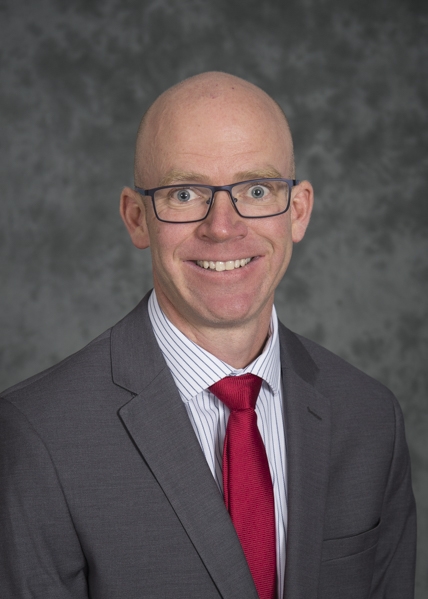 ---