Samuel Hart
PROfile
- Grew up in Hampton, New Brunswick
- Graduated from Holland College in Charlottetown PE with a diploma in Golf Club Management and Professional Golf Management.
- Moved to Calgary in 2005 to pursue work in other fields but found myself missing the game and the industry.
- 2009 I started at Silverwing Links Golf Club, in 2010 took over the role of Operations Manager until 2012.
- Passed PATs in Aug of 2012 and was the tournament medalist
- Worked as the Associate Golf Professional at the Hamptons Golf Club from 2013 - 2019
- in 2020 was named the Head Golf Professional at Bearspaw Golf Club.
Q. What do you enjoy most about the game and the business of golf?
The personal interaction created through the game of golf
Q. What or who influenced you in becoming a Golf Professional?
Personal ambitions and goals, always wanted to be a golf professional
Q. What would you be doing if you weren't a Golf Professional?
Something I was passionate about that allowed me to play the game of golf
Q. What is your favourite golf course in the world?
TPC Sawgrass
Q. Who is your favourite PGA Tour player?
Graham DeLaet
Q. What is the first club you take out of your bag on the driving range?
Pitching Wedge
Q. What is the most number of holes of golf you have played in one day?
210
Q. What is your career low round and where did you shoot this score?
66 @ Silverwing Links
Q. What significant accomplishments are you most proud of?
Medalist at PATs
Q. What other interests, hobbies and passions can you share?
Music, Playing Guitar, My Family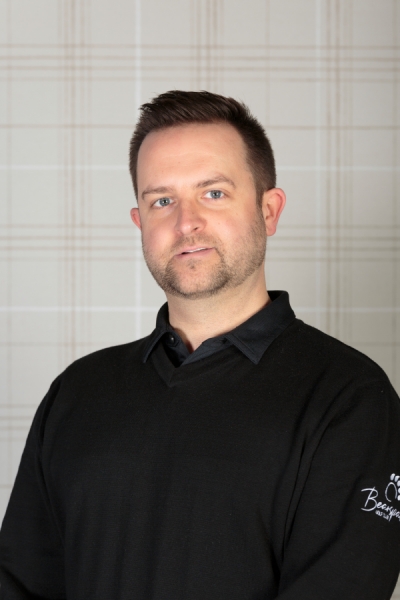 ---