Shannon Heffernan
| | |
| --- | --- |
| Current Golf Facility: | Dynamic Motion Golf Performance Centre |
| Member Classification: | Professional |
| Education Background: | BA Kin, MKin, |
| Website: | www.dmgolfperformance.com |
| Social Media: | |
PROfile
Shannon is the Head Golf Professional and owner of Dynamic Motion Golf Performance.
Q. What do you enjoy most about the game and the business of golf?
I enjoy the challenge of the game and how golfers will do anything to improve their game.
Q. What or who influenced you in becoming a Golf Professional?
My passion for sport and movement introduced me to the game of golf. Once I began to play and understand the game I knew there was no other sport like it. I knew early on that I wanted to help golfers reach their goals both on and off the course.
Q. What would you be doing if you weren't a Golf Professional?
My passion is movement, understanding how the body moves not only in the golf swing but also in everyday activities. If I was not a Golf Professional I would be helping people improve their fitness through movement training.
Q. What is your favourite golf course in the world?
My favorite course is my home course of "Evergreen". Its a small 9 hole course in Westport Ontario that is unique, quaint and challenging.
Q. Who is your favourite PGA Tour player?
Phil Mickleson
Q. What is the first club you take out of your bag on the driving range?
Sand Wedge
Q. What is the most number of holes of golf you have played in one day?
36 Holes
Q. What is your career low round and where did you shoot this score?
My career low is 75 at Copper Point.
Q. What significant accomplishments are you most proud of?
I am most proud of my dedication in school to attain my Masters Degree in Kinesiology and shooting 159 in the Playing Ability Test never having played 36 holes in one day prior to that day.
Q. What other interests, hobbies and passions can you share?
Squash, Tennis, Movement Training,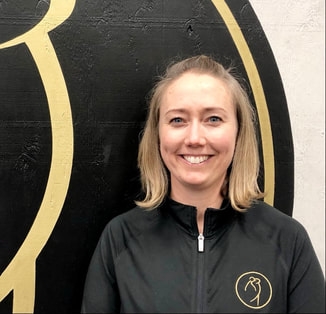 ---