Steele Bailey
| | |
| --- | --- |
| Current Golf Facility: | Edmonton CC |
| Member Classification: | Apprentice |
| Education Background: | Business administration degree |
PROfile
My name is Steele Bailey, and I'm from Edmonton Alberta. I started working in the golf industry in 2018 when I was 16 working as a maintenance worker for petroleum golf and country club I then moved to Edmonton golf and country club we're I moved to the back shop and for the past four years I have been working as a back shop member. I am a new member to the pga of canada and I look forward to advancing into the pro shop next year and taking on more pro responsibilities in hopes of finding a great job on a beautiful course in the future.
Q. What do you enjoy most about the game and the business of golf?
The environment how inclusive and inviting golf can be, getting to meet as many people who share my passion is very enjoyable to me
Q. What or who influenced you in becoming a Golf Professional?
My parents, my co workers, my own passion for the game of golf.
Q. What would you be doing if you weren't a Golf Professional?
Working for different businesses and hopefully one day would run my own business
Q. What is your favourite golf course in the world?
St. Andrews, banff national, pebble beach
Q. Who is your favourite PGA Tour player?
Jordan spieth
Q. What is the first club you take out of your bag on the driving range?
4 iron
Q. What is the most number of holes of golf you have played in one day?
36
Q. What is your career low round and where did you shoot this score?
70 at the ranch
Q. What significant accomplishments are you most proud of?
My business degree and my pro card
Q. What other interests, hobbies and passions can you share?
I love hockey and am generally an athletic individual no matter the sport, I love to travel, and I enjoy working for different businesses and furthering my connections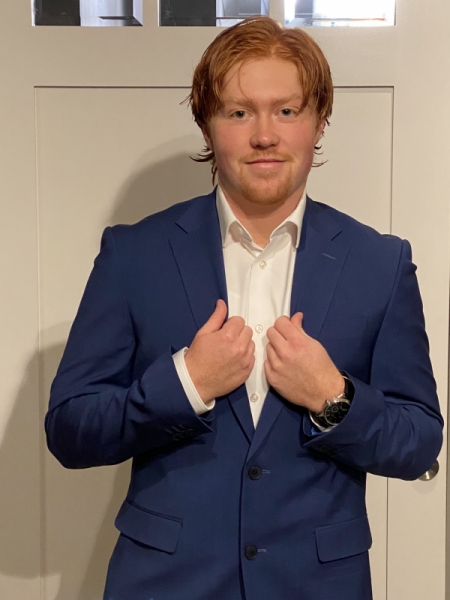 ---