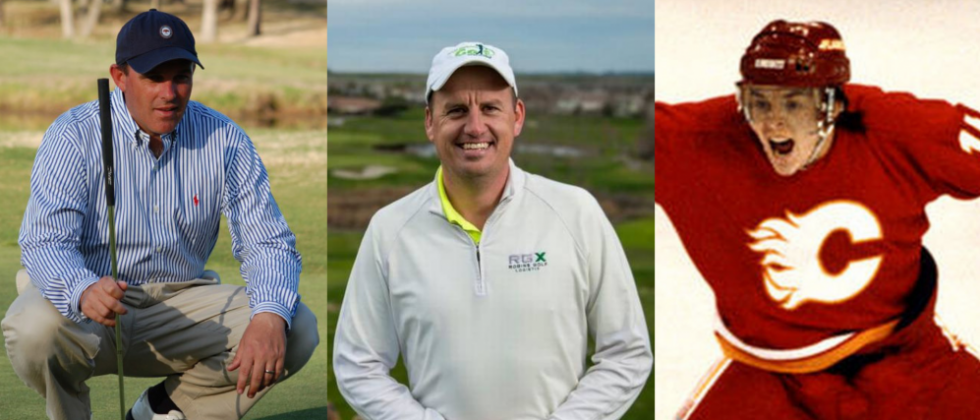 Education News
Orr, Robins and Fleury to Headline 2019 Spring Seminar
The Education Committee is pleased to announce three very exciting headliners for the 2019 Spring Seminar - David Orr, Will Robins and Theoren Fleury.
David Orr is a PGA Tour coach and world-renowned putting specialist. David has worked with over 50 touring professionals worldwide including: Justin Rose, Hunter Mahan, Cameron Percy, DA Points, Daniel Berger and Cheyenne Woods. The Director of Instruction at Campbell University and a name on the 2019 Golf magazine Top 100 Instructor list, David loves to share his experiences, information and insight with other golf instructors through his "Flatstick Academy Certified Instructor Program".
Will Robins, a certified PGA Professional, is helping revolutionize golf instruction worldwide by helping golf professionals guarantee results with their players. Through his companies, WRGolf and Robins Golf Logistix, Will trains over 80 coaches worldwide on how to implement programs that accellerate and guarantee results for students while doubling their teaching and coaching revenue. He is an engaging speaker with a mission to motivate. With an incredible story, his journey from surviving the 2004 Tsunami to his passion for coaching the game of golf, Will is committed to changing lives.
Theoren Fleury - Stanley Cup Winner. Olympic Gold Medallist. Country Musician. Best Selling Author. For some people that's enough, but Theoren Fleury is passionate about helping people overcome obstacles by igniting leadership, action and resilience from within. Fleury is a dynamic speaker and not only entertains, but empowers everyone to tackle issues from a fresh perspective. Motivating to confront obstacles head on and truly understanding that change is possible and quitting is never an option is just one thing Theoren will be diving into.
Stay tuned for more information on speakers and topics. Registration will be opening next week for the 2019 PGA of Alberta Spring Seminar - March 4th and 5th at the Carriage House Inn, Calgary AB.
Click here for more information including all confirmed speakers.