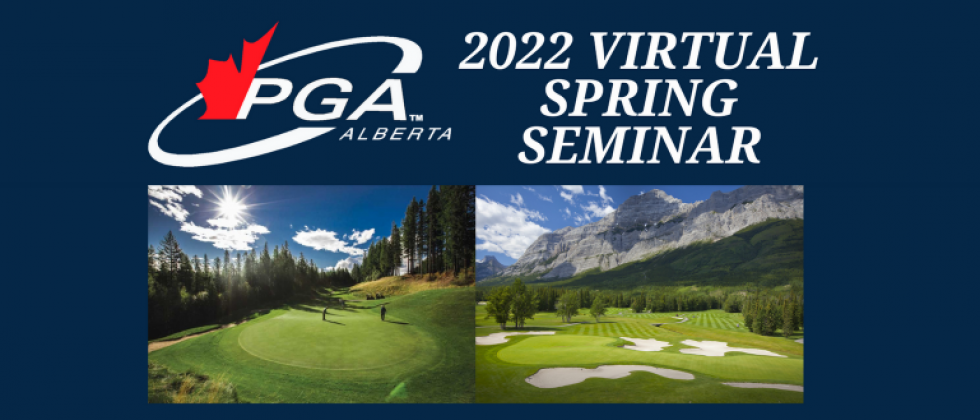 Education News
PGA of Alberta Spring Seminar Just Over 2 Weeks Away
Registration for the 2022 PGA of Alberta Spring Seminar is now open to all PGA of Canada members and non-members. Join us March 2nd and 3rd to engage with our talented line-up of speakers including;

Iain Highfield
Effective Golf Practice - How to make swing changes stick and transfer your range game to the course.
Bio
Passionate and professional Mental Performance Coach calling upon expertise gained from studying, playing and working within numerous sports institutions and facilities.

Promoting over 10 years of expertise educating and inspiring children, professional athletes and business people to create psychological habits of excellence.

A world leader in performance improvement through creating effective training environments that lead to higher skill retention and increased transfer of skill.

A very grateful individual who loves to share his knowledge, passion and live his dream helping others strive towards their goals and create positive change.

Extensive coaching background in Golf supporting elite juniors, college, international, European Tour & LPGA Tour golfers.
---
**Reminder Registration Open Until March 1st at 4PM MST**