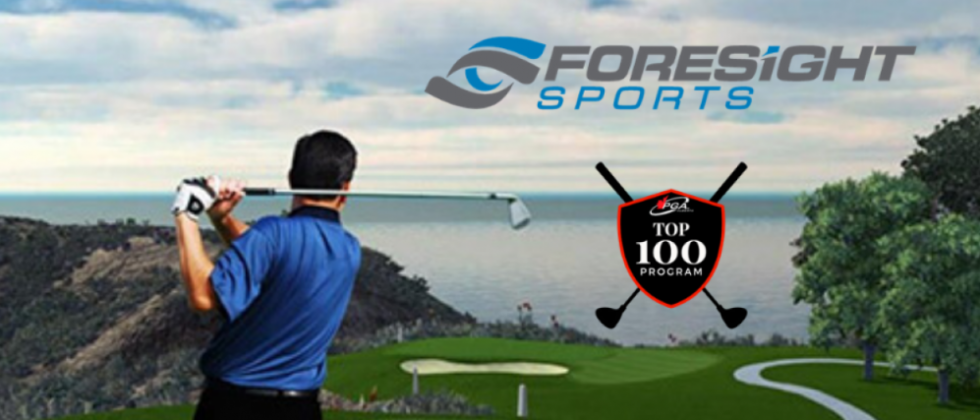 Partner News
Foresight Sports Canada Becomes Newest Partner of the PGA of Alberta
The PGA of Alberta is very excited to announce a brand new partnership with Foresight Sports Canada as the Associations Presenting Sponsor of the Top 100 Program for the next two years!

"Foresight Sports Canada, the Canadian distributor for the San Diego, California based Foresight Sports, is extremely pleased to partner with the PGA of Alberta's Top 100 Program to support PGA members in education and professional development" said Garett Jenkinson, Territory Manager and PGA of Alberta member (Golf Performance Canada at Elbow Springs). "As a company committed to providing world leading information and metrics, we could not be happier with this fit with the PGA of Alberta".

The PGA of Alberta Top 100 Program was introduced in 2019 and is based on pre-defined measurable criteria designed to recognize members who dedicate their time and proven abilities in advancing the Association's interests for the benefit of all Golf Professionals.

With this new partnership, the PGA of Alberta will now be offering 3 additional cash bursaries for a total of 10 at a value of over $5,200! The annual award is given out at the Awards Banquet during the PGA of Alberta Buying Show to the member who accumulates the most points from October to September of the following year.

Click here to view the current Top 100 standings!

The PGA Win-Win Referral Program
As a PGA of Alberta member, Foresight Sports know your customers love golf. If you refer one of them to Foresight Sports, you will be eligible to receive a commission on their purchase!

To sign up for the Win-Win Program and be eligible for referral commissions, please CLICK HERE or contact Garett Jenkinson for details (contact info below).



About Foresight Sports Canada…
Foresight Sports produces the most trusted launch monitors in the world. The Foresights Sports GCQuad and the ceiling mounted GCHawk are world leaders in launch-monitor and golf-simulator technology and software, providing forward-thinking solutions to aid instruction, club fitting, and equipment innovation.

Foresight uses quadrascopic camera technology to measure the club and the golf ball independently to provide users the best golf ball and golf club delivery information available. The GCQuad is golf's only portable launch monitor which can provide comprehensive golf ball and golf club data for every club in the bag, from driver all the way to the putter.

As the most trusted launch monitor in the world, Foresight Sports has more than 10,000 launch monitors in use in retail, residential, commercial, and driving range facilities around the world. The GCQuad and the GCHawk are trusted by the leading OEM's for their indoor club fitting needs.

To learn more about the products, please visit www.foresightsports.com. For a demonstration, contact the Representative below:

Garett Jenkinson, Territory Manager
P: 403-861-0551
E: [email protected]