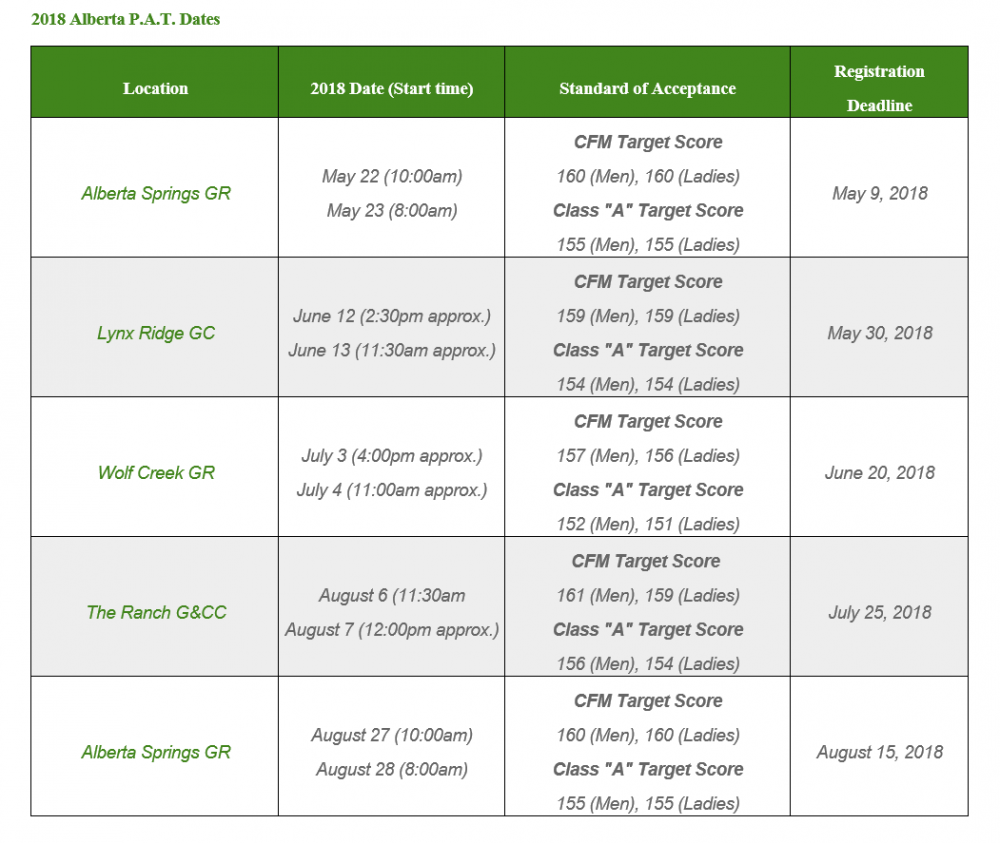 PGA of Canada News
Playing Ability Test Registration is Now Open
Registration for the 2018 Playing Ability Tests is now open. The PGA of Alberta will be conducting 5 Playing Ability Tests (P.A.T) this year for those who are interested in becoming a PGA of Canada Member. Please register with the PGA of Canada prior to registering with the PGA of Alberta. After becoming a PGA of Canada applicant, please create a profile on the PGA of Alberta website . Once you have created a profile, you will be invited to register online for the PAT's under the Tournament Schedule section of the website.
Take note of the 2018 PAT Schedule and find out more information by Clicking Here to be directed to the 'Become a Member' section of the website. Please pass this information on to anyone interested in becoming a member of the PGA of Alberta at your facility!
For more information, please contact Britney Andersen by email or call the office at 403-256-8894.