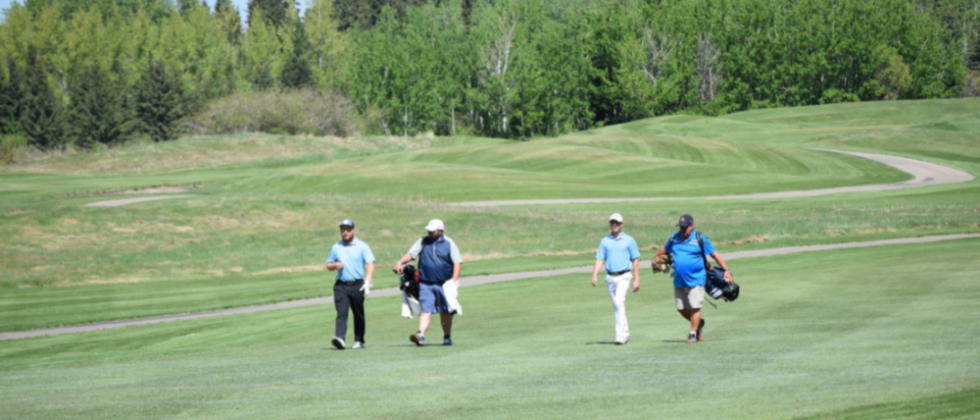 Education News
Golf: A Great Way to Get Active
Did you know that more Canadians participate in golf than any other sport? 5.7 million Canadian golfers play over 60 million rounds of golf annually. Golf is especially popular with middle-aged and older Canadians.
Canadian physical activity guidelines recommend adults over 18 should accumulate at least 150 minutes of moderate to vigorous aerobic physical activity per week in bouts of at least 10 minutes.
Many people assume golf is a leisure activity and that golfers do not reach a high enough level of intensity to be counted toward their weekly activity goals. However, although not as intense as some sports, a golfer who walks a 9 or 18 hole course expends enough energy to classify golf in the moderate intensity group, meeting the physical activity guidelines.
Walking 18 holes carrying or pushing your clubs takes around four hours, requires 11,000 to 17,000 steps, covers 4-8 miles and expends 500 to 2,400 calories. If you add in a few hills, take more strokes, cover more ground between shots or are a little less fit, the numbers are more likely to be in the higher ranges. Using a cart decreases the overall numbers by 50% but it's still better than sitting at home.
Click here to read the full article from Physiotherapy Alberta to learn more about the benefits of golfing and how to prevent injury.