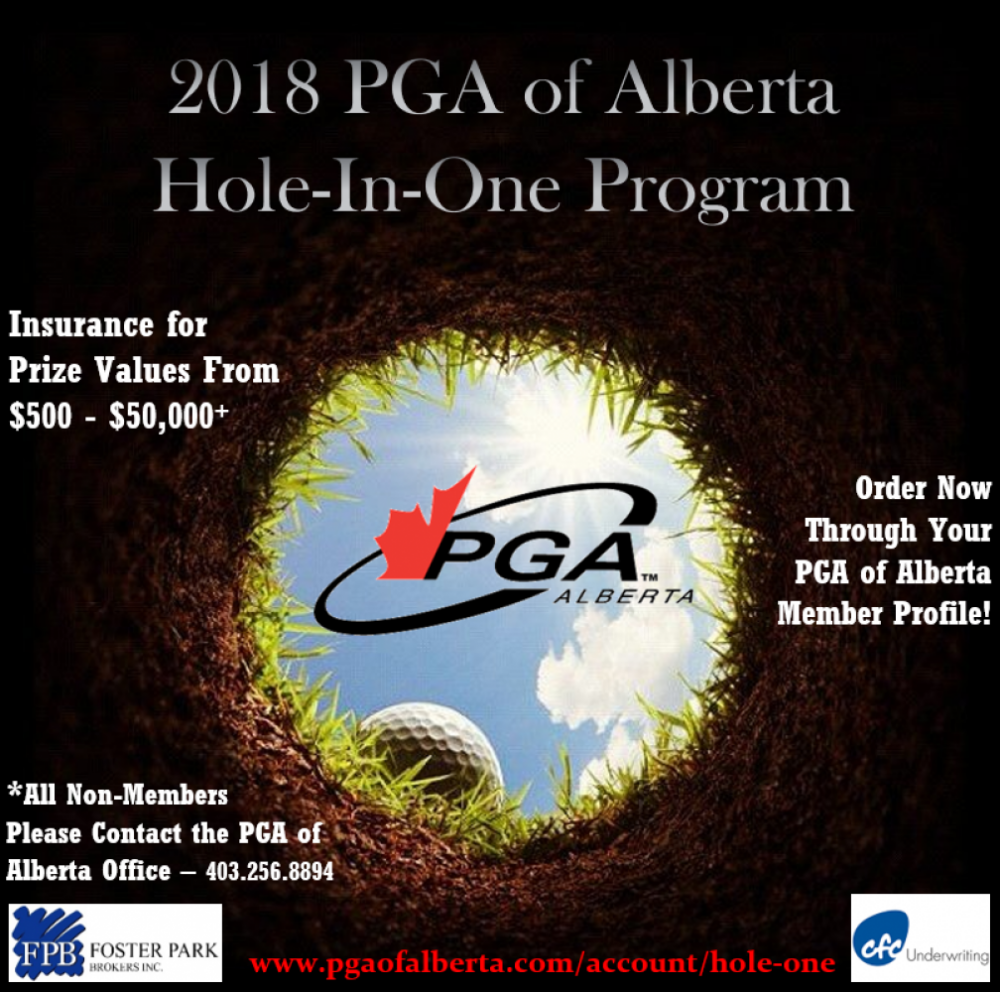 Association News
2018 Hole-In-One Program Details
Once again, the PGA of Alberta is working in conjunction with Foster Park Insurance Brokers to provide all Members and Non-Members with the opportunity to purchase Hole-In-One Insurance for your corporate, charity, and club events for the 2018 golf season!
Benefits of purchasing HIO Insurance through PGA of Alberta

Supporting the Association
Competitive industry rates
Easy to purchase online
Purchase for one event or for an entire season worth of events at once!
Coverage can be purchased by visiting www.pgaofalberta.com and logging in to your member profile. Select your account (your name) in the top right-hand corner followed by "My Hole-In-One". Step-by-step instructions will guide you through the purchasing process. Once completed, a confirmation is submitted to the PGA of Alberta Office and your request is then submitted on your behalf to Foster Park Insurance that day (any Hole-In-One requests made on weekends will be submitted first thing Monday morning). It's as easy as that!