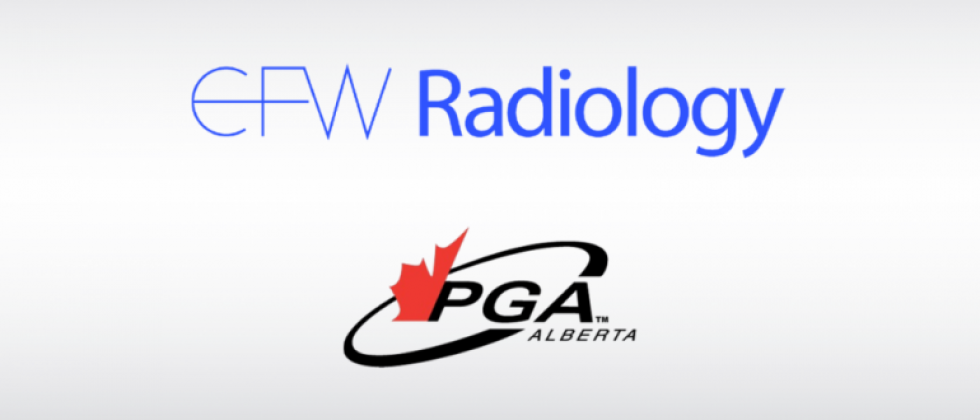 Partner News
PGA of Alberta Renews Partnership with EFW Radiology
The PGA of Alberta is delighted to announce a renewed partnership with EFW Radiology as the preferred medical imaging partner of the Association!

EFW Radiology will continue as the Title Sponsor of the PGA of Alberta Pro-Lady event which features one Professional paired up with a female Golfer in a team net stableford format. The Pro-Lady is being held this season at Stewart Creek G&CC in Canmore on July 13th. Learn more about the tournament here.

About EFW Radiology…
EFW Radiology provides comprehensive diagnostic and interventional imaging services in Calgary and the surrounding areas. They perform more than 600,000 imaging procedures, consultations, second opinions, and studies every year. They are driven by their values of Compassion, Trust and Meaning.

For more information on EFW Radiology, please visit their website by clicking here. To make an appointment, please call 403-541-1200.