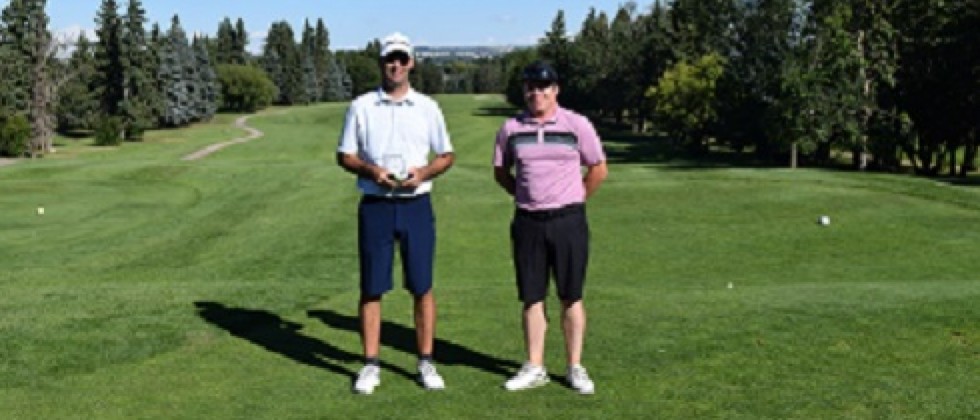 Tournament News
Heffernan Holds On to Win at Lacombe G&CC
Today saw the last Golf Supply House event of the season which was hosted at the picturesque Lacombe G&CC. The competitors enjoyed a course in mint condition and some beautiful summer weather today which helped produce some great rounds.

Our Champion today is none other than Wes Heffernan (Dynamic Motion Golf Performance Centre) who carded an excellent 6-under par 65 with 2 eagles and 5 birdies on the scorecard today. With the win, Wes is our official overall Order of Merit Champion for the 2020 season!

In a two-way tie for second was Dustin Risdon (Dustin Risdon School of Golf) and hometown favourite Jamie Gerlitz (Picture Butte GC) who both carded great 5-under par 66's today. Jamie started the day off on fire going eagle-eagle to start but was unable to keep the pedal to the floor and maintain his torrid pace.

In sole possession of fourth was Scott Stiles (Earl Grey GC) who carded a stellar 4-under par 67. Rounding out our top 5 today and all carding 2-under par 69's was Host Professional Weston Gillett, Keith Whitecotton (The Quarry), Kent Fukushima (Redwood Meadows G&CC) & our other hometown favourite Todd Halpen (Golfuture).
Congratulations to all our Skins winners today who each take home $126 per skin! Chris Ward (Edmonton Petroleum G&CC) who won two skins today on #5 and #10. Wes Heffernan who won two skins today on #9 and #16. Jamie Gerlitz on #2 and Cullen Wanvig (Winston GC) on #13.

Thank you to our Sponsor Golf Supply House and our host course of Lacombe G&CC for helping put on another successful event!