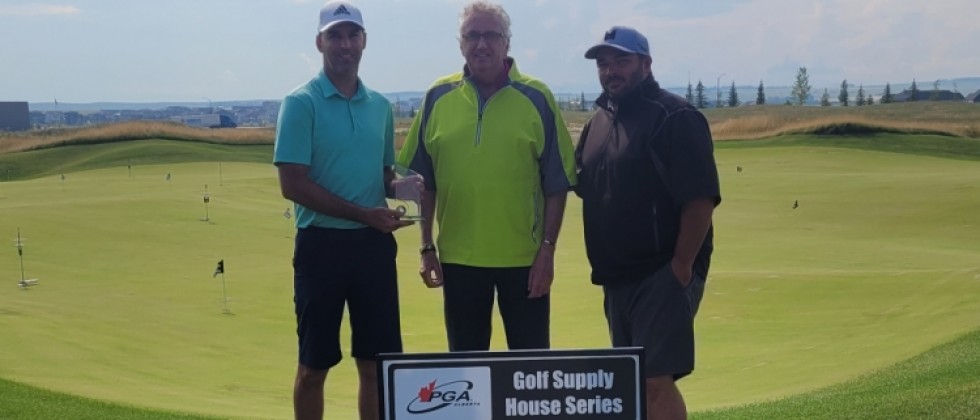 Tournament News
Change of Format Doesn't Stop Heffernan
The last Golf Supply House event of the year was greeted with a foggy morning at Mickelson National GC. The course was in fantastic condition and the sun broke through to provide a beautiful day of golf.
Leading the field in the Stableford format was: Wes Heffernan (Dynamic Motion Golf Performance Centre) with a final score of 27 points. Wes had 2 birdies and an eagle on the front then followed it up with 5 birdies on the back.
Finishing in second place, 4 points back, was: Dillon Batsel (Desert Blume GC) who finished up with 23 points. Dillon started the day with eagle on the front 9 and carded 2 birdies on the back.
In a tie for 3rd and rounding out our top 5 was: John McKiernan (Academy at Golf Town - Calgary), Jared Nicolls (Rad Golf), and Albert Pistorius (Country Hills GC) with 22 points each.
Thank you to your sponsor Golf Supply House for putting on 7 amazing events for all the pros this season. Also, thanks to Mickelson National GC for providing a pristine venue.